Jon Rothstein says Teague is key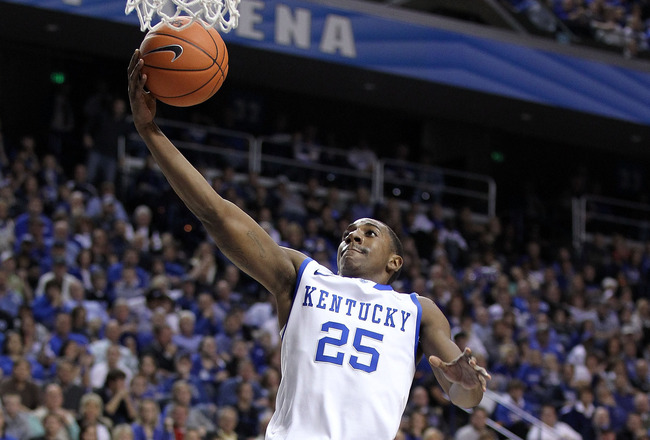 CBS college basketball guru John Rothstein doesn't know why Kentucky isn't getting the attention it deserves. He thinks that could be the lack of a star point guard at the helm, the very thing John Calipari's teams in the past have been known for. Rothstein noted Teague's role in his Monday notebook and said the Kentucky point guard is key in the Cats reaching the Final Four:
1. KENTUCKY JUST NEEDS MARQUIS TEAGUE TO BE STEADY TO REACH THE FINAL FOUR

Let's face it, if the three pointer by Indiana's Christian Watford rimmed out at the buzzer on December 10th against Kentucky, we'd be talking about the possibility of the Wildcats going through the season undefeated. Instead – and I don't know how this is possible, it doesn't feel like John Calipari's team has gotten the attention it deserves – and maybe it's because the point guard on this team isn't overly flashy. While Calipari has had a long lineage of top flight floor generals, Marquis Teague has excelled recently at just simply keeping the Kentucky ship afloat. While many including myself were simply waiting for Teague to emerge and take over a game, that doesn't seem to be his role on this team so many ancillary pieces capable of dominating at the offensive end of the floor. As long as Teague is efficient, limits his turnovers, and gets his teammates involved, this team has all the ammunition it needs to get to New Orleans.
Calipari addressed Teague's play today before practice, telling reporters he is proud of how Teague is "running the team" now. Cal said the objectives should be defending and setting up his teammates, and he's getting much better at doing just that.
Give him a little more time, folks. The young fella is coming around.
Go Cats.
[Rothstein Files: Monday Morning College Hoops Notebook]