Joker loses a big recruit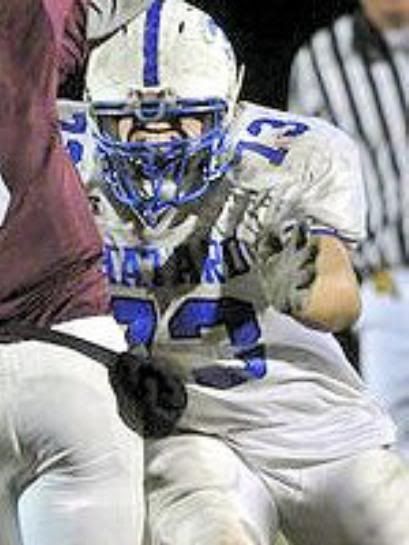 Operation: Win encountered more unfriendly news this evening as three-star offensive lineman Nick Martin announced that he is switching his commitment to Notre Dame. The 6'5, 260 pound lineman chose the Cats over Michigan and Iowa, partially because his father, Keith, is a former Wildcat and a former teammate of Joker Phillips.  Instead, as of this evening, Martin has decided to join his brother Zach on the offensive line at Notre Dame after picking up an offer from the Irish in October, two months after his UK verbal.
While losing a recruit is never a good thing, this one has to sting particularly hard, not only for the timing, but for the connection to the program.  Martin's commitment was one that brought some fanfare due to his list of big-time suitors and the apparent life-long desire to be a Cat expressed by his father.  But, in those two months, something seems to have changed and one of the big pieces of Joker Phillips' first full class, which has faced some staff-imposed attrition lately, now departs, leaving two offensive linemen (Zach West and Darrian Miller) in the group.