John Wall Set To Break Out, Whenever The NBA Decides To Play Again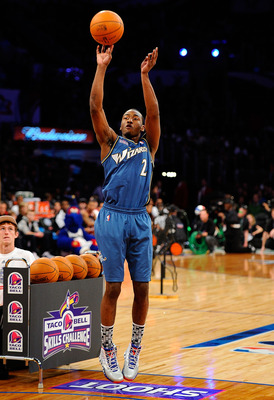 When he wasn't out celebrating his 21st birthday about four hundred thousand times or hanging out with his supposed new girlfriend (don't Google her at work), former Kentucky point guard John Wall was working hard on that one little thing he needs to improve to become truly dynamic – his jumpshot.  Everyone who's seen him play this summer, when he's been routinely hanging 40+ points on anyone and everyone, has raved about his improved jumper.  You  can now include Sports Illustrated's Sam Amick in that group. 
Amick profiled Wall and talked about how he expects him to break out this season now that he's healthy, sporting that jumper and a little more mature with the ball.  It's something that Wall says he's focused on as well.