Jay Bilas likes North Carolina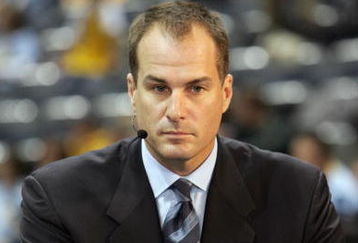 Jay Bilas is arguably the best analyst in college basketball, but, even the best can be wrong at times.  In this weekend's edition of "Bilas Breakdown," Jay previews tomorrow's matchup between the Cats and the Tar Heels.  He breaks down every aspect of the game, from the X-factor in Demarcus Cousins to key matchups and strategic points.  Sir Bilas gives Kentucky the backcourt advantage, but says UNC's Deon Thompson and Ed Davis are the difference-makers in the frontcourt.  In the end, Jay picks North Carolina to win the game.
Jay, I'm trying as hard as I can to like you, but you're making it so hard.  I feel like I'm putting all of the effort into this relationship.  You're a Dukie, and I'm doing my best to overlook that, and then you go and pull something like this.  I just don't know how much longer I can hang on.
Tomorrow, you'll see.  Tomorrow, the Cats win.