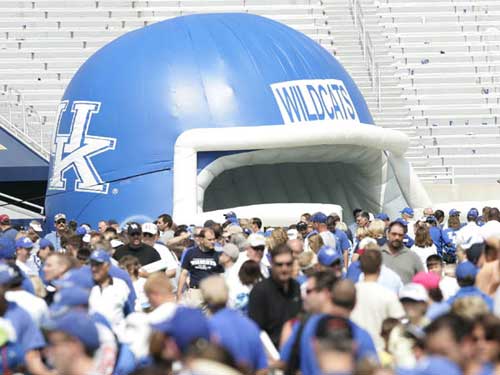 Its Gameday folks and I am ready. Cats and the evil Cards in Louisville for all the marbles. I was at a pre-game party tonight that included a conversation between a Louisville fan and Kentucky fan that went like this:
Kentucky fan: Seriously, Louisville cant beat anyone good. In 2006, they would have lost three games if they played Kentucky's schedule….to Florida, LSU and Tennessee.
Louisville fan: Thats silly, we would have beaten Tennessee.
Me: No you would not have beaten Tennessee. You dont win on the road…whats the best road game you have ever won?
Louisville fan: Southern Miss in 1999
The people all burst into laughter and the original Kentucky fan takes a chair, throws it into a fence, takes his shirt and pants off and just walks away shaking his head. Aww rivalries!
Its time though….make your call. Predictions on the winner and score. Get it exactly right and you get your own post on Kentucky Sports Radio this week.
Go Blue!