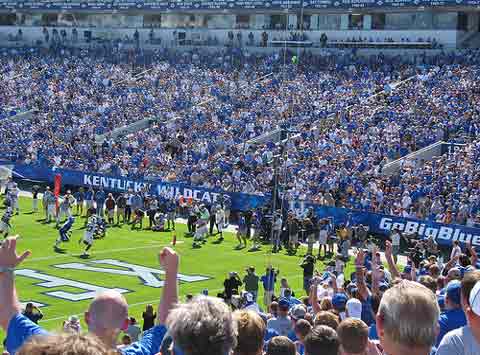 I am beyond excited for the start of home football season and the ritual beating of the Cards. Lexington is electric right now and all anyone is doing is talking about the game. For the first time, I will be doing the game from the press box, which means we will have a LIVE BLOG beginning at 11:30 am here on the site. We will give you all the info you need, so check it out on here or if you are at the game, on your phone.
In addition, we will be giving away basketball exhibition game tickets via our Kentucky Sports Radio Twitter feed so make sure and sign up and turn your texts to on if you are attending the game.
Ready, get set, Cards go down!