I Didn't Win The Powerball's Thursday Morning Wakeup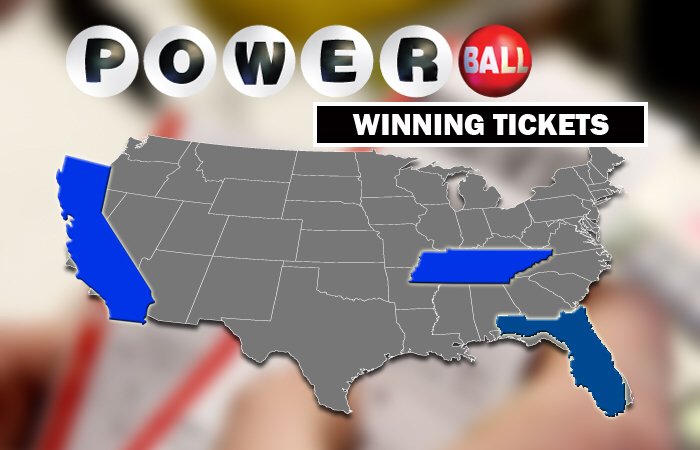 I have great news for you, horrible news for me…
I did not win the Powerball last night. I'm devastated. Heartbroken. I don't know which way's up and which way's down right now. Can't remember the last time I took an L that hurt this bad.
Lucky for you, my Powerball defeat means I will keep my duties as Editor-In-Chief of KentuckySportsRadio.com and as an occasional contributor to Kentucky Sports Radio radio. My plans to disappear into the night and never return were shattered in a blindsiding hit to my morale and bank account.
Three people did win, however, and they will each take home around $145 million after splitting it up and paying the government for its troubles. The winners are from Chino Hills, California; Melbourne Beach, Florida; and Munford, Tennessee.
The state of Kentucky had three people win $1 million for matching every number but the Powerball. Those were sold in Hazard, Walton and Paducah.
Good for them.
Now, back to regular life…
John Calipari will meet with the media today.
Coach Cal will stand in his usual talking spot outside Kentucky basketball practice later this afternoon to preview his team's upcoming game against Auburn. The press conference is tentatively set for 1:45 pm with select players speaking before him around 1:30 pm.
We will have a live stream here on the website once it begins with notes and quotes to follow soon after.
Missouri will not compete in the SEC Tournament.
The Mizzou basketball program has given itself a one-year postseason ban in light of major recruiting violations under former head coach, Frank Haith. The postseason ban will cost the Tigers all of one game this year.
The Southeastern Conference updated its tournament bracket to accommodate the loss of the league's worst team:
We're less than two months away from Nashville!
Jamal Murray and Tyler Ulis named to midseason Wooden Award watch list.
The two Wildcats are among college basketball's best on the Wooden Award Midseason Top 25, released yesterday. You can see that entire list here.
The Wooden Award All-American teams will be released during the week of the Elite Eight, followed by the announcement of the winner of the Wooden Award on Friday, April 8.
Former UK football commit to enroll at South Carolina.
Kobe Smith, a three-star defensive tackle out of Georgia, announced his commitment to the University of South Carolina last night. Smith was originally a Kentucky commit and had planned to enroll early in Lexington for the current spring semester. Things changed, for whatever reason, and Smith pulled his commitment shortly after Christmas. He had been committed to the Wildcats since July of last year.
What college basketball is on tonight, you ask?
— (16) Iowa at (4) Michigan State, 7 pm, ESPN
— (20) Pittsburgh at (21) Louisville, 9 pm, ESPN
— BYU at (25) Gonzaga, 9 pm, ESPN2
Go Panthers!
Can you believe Rick Pitino's comments from yesterday????
Of course you can because he's Rick Pitino.
In case you missed it, he was speaking about his graduate transfers and said, "This one-and-done is better than the other one-and-done because they're not just getting a six-month education."
Seems like only yesterday he said this: "One of the things I enjoy is building relationships with guys, and I don't want to get to know them for seven months and they move on because I never get to know them."
Dude's lost his mind.
I saw The Hateful Eight last night.
It's not one of Tarantino's best, but it's still Tarantino, meaning it's three hours long and full of blood. Worth seeing, but nowhere near my three favorites: Inglorious Basterds, Django Unchained and Pulp Fiction.
Tune in to KSR here in a bit…