Happy Birthday, Terrence Jones!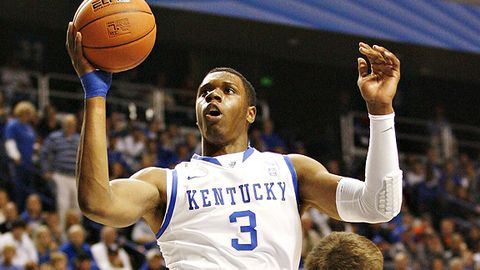 Let's all give a big Happy Birthday to Terrence Jones, who turns 20 years old today. The young man from Portland, Oregon scored 20 points in Kentucky's win over South Carolina on Saturday, and had he not taken a three-pointer with under a minute to go, he would've been a perfect 8-for-8 from the field in the game.
Afterwards, Coach Cal said his preseason All-American will have to work even harder now to keep from falling back into the slump. He asked Jones, "Do you want to go back to where you were? Then you're going to have to work harder than you've been working."
But first, he'll need a cup of birthday cake frozen yogurt topped with sprinkles and Captain Crunch Berries.
Happy Birthday.