HALFTIME: UK 41, Delaware 27, Delle Donne 17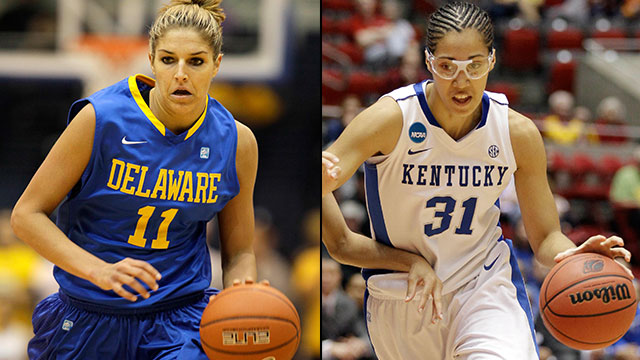 With one half of play under their elastic waistbands, the UK Hoops squad has opened a comfortable lead over Delaware 41-27, using a 16-6 run towards the end of the first half to add some cushion. True to their 40 Minutes of Dread motto, the Cats have turned up the defensive pressure and thoroughly flustered the Blue Hens en route to forcing nine first half turnovers to UD, a team that averages 11.7 turnovers per game on the season. Elena Della Donne is doing her best to carry the Blue Hens, but with all but ten of the team's points, she'll need her teammates to step up in the second half. The Cats have also dominated on rebounding, with 13 offensive rebounds in the first half that led to 10 second chance points. Jennifer O'Neill leads the Cats with 13 points so far, and A'dia Mathies has also been solid with nine points, seven rebounds, and two assists. Also, Chris Christie is there.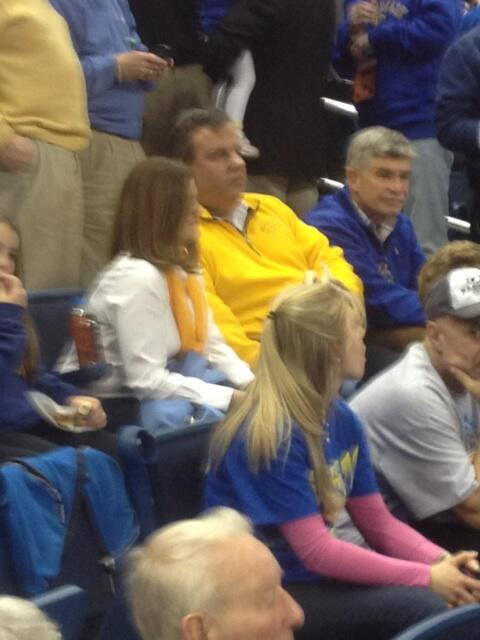 Tune in for the second half on ESPN.
@KristenGeilKSR