Glenn Faulkner not on campus, but expected soon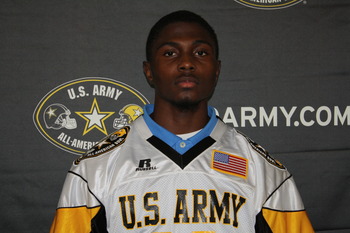 As has been the case for the last 100 years or so, the White County News in Cleveland, Georgia is still the place to go for Kentucky fans if they want the latest breaking news.  And in this instance, it's a story from last week that's finally making the internet rounds today saying that prize 2011 recruit Glenn Faulkner is still not on campus as he tries to sort out some academic work.  The 6'2″ 194-pound Army All-American was the highest rated prospect in Kentucky's 2011 class.
However, fret not, Kentucky fans.  At least not right now.  I spoke with our BFF Aaron Cordero this morning and he said that the staff expects Faulkner on campus very soon.  And when he does, he's expectecd to see fairly significant time this year at the safety spot that needs talented bodies.