Gettin Busy in Louisville…..
Joe Throws it DOWN!
" alt="tetwtwetw" />
Below are some images (taken by a fan) from our Barnstorming Tour Saturday night in Bullitt County. It was a packed house and the place was rocking throughout. There were some great moments as the UK team of 5 guys played 39 PLAYERS from Bullitt North. The guys had a great time and were happy with all the Big Blue fans that showed up.
And in other news, Dominique Ferguson (Class of 2010 commitment) is the REAL DEAL…..more on that later
Pregame handshake….the matchups favor the Cats….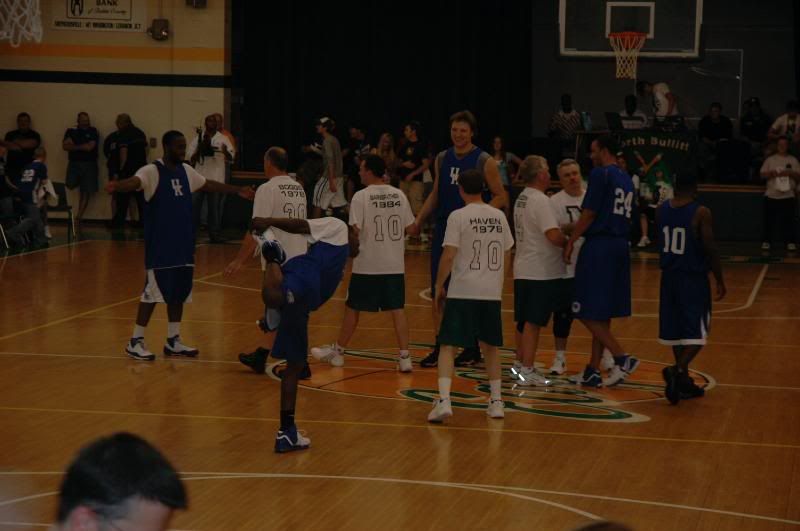 " alt="twtrw" />
Bobby for three….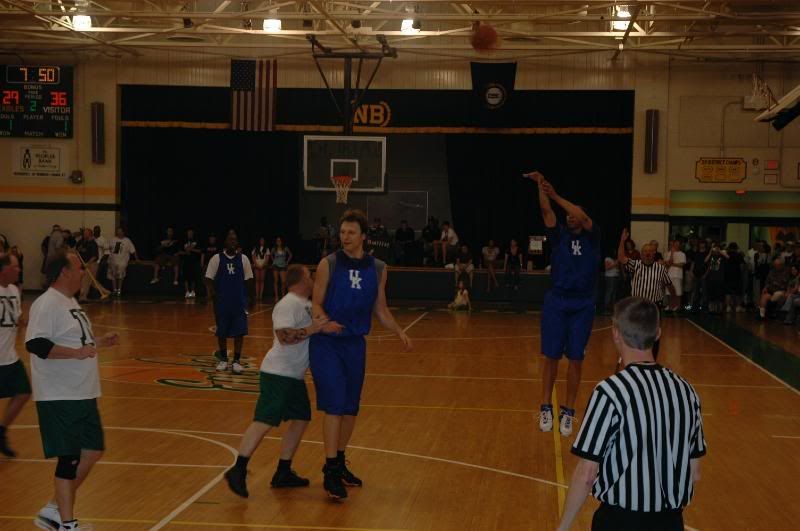 " alt="iytity" />
Ramel (with some help from Perry) gettin nasty on a dunk….
" alt="puipu" />
Woo forces a kid from the stands who shot free throws to do pushups after missing his free throw
Ramel with the kids: