Get to Know 2015 Haitian Sensation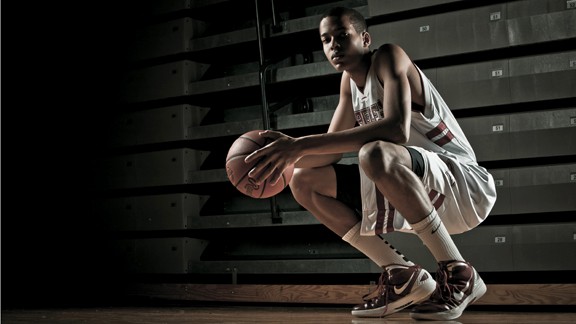 As the man never lets up Cal was once again on the recruiting trail yesterday in Memphis to take in 2015 center Skal Labissiere. The sixteen year old went to work for Coach Cal as he put up a triple double against nearby Collierville, Tn. Cal must have seen something he liked because according to Future150.com the big man received an offer to come play for the Blue and White.
Labissiere now joins phenom Karl Towns as the only members of the 2015 class to hold an offer from the Cats. Skal is currently the sixth ranked sophomore according to ESPN and the third best center, behind Towns. Skal currently runs 6-9, 200 lbs but at only 16 there is certainly time to grow and they guy knows something about growth. He has experienced a lot in just 16 years.
Labissiere was living in Port Au Prince when the devastating earthquake struck and sat with his family, trapped, as his house collapsed around him. He was in the wreckage for three hours until he was finally rescued. From there he has made his way to the U. S.  through the Reach Your Dream program, a service that relocates disadvantaged children to America. Now, a year and a half later, he has learned English, won a state championship, and received an offer from the best program in college hoops. Check out the article on his impressive story from ESPNHS.
If Skal joins Towns we could be will on our way to the most international roster since the days of Tubby. While his decision is probably long away the miracle of the interwebs has some videos that will allow you to get to know the 2015 Haitian Sensation.
Come on down!