Game Changer: Nerlens Noel Decides to Move to Class of 2012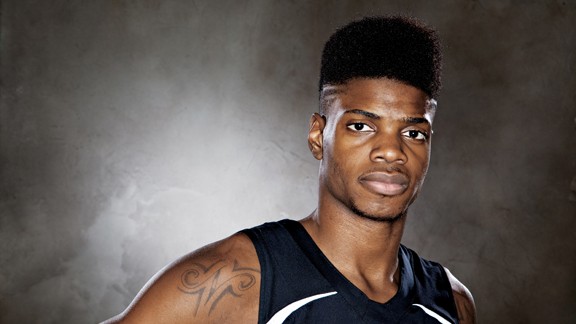 I thought Calipari's decision to fly to Vegas and see Shabazz and Anthony Bennett was the biggest story of tonight, but I was wrong. Late this evening, Nerlens Noel announced to ESPN that he is moving to the Class of 2012. Noel is one of the top 5 players in the 2013 class and potentially one of the best shot blockers to ever come out of high school (that is not hyperbole…he is that good). He has decided to take a number of visits, and since Syracuse and Kentucky have been perceived as his leaders, it is very likely UK will be one of those trips. He tells ESPN that UK, Syracuse, UCONN, UNC, Providence, Florida and Georgetown are his final 7. Not on that list is Louisville, the school he visited in December and a team that has recruited him for quite some time.
If Noel ends up at UK in the Class of 2012, AND Shabazz joins him…well everyone else needs to just saddle up for another year of #1 rankings.
***UPDATE***
ESPNU Top 100 has updated its 2012 rankings to reflect Noel's reclassification. He is now the No. 1 overall recruit over Shabazz Muhammad.