Farmer considering run for governor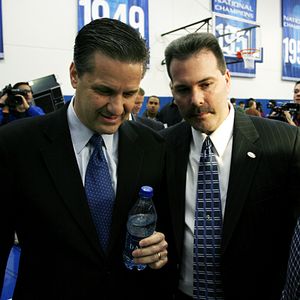 A brief report from the Herald-Leader about the Unforgettable's possible run for the second highest office in the Commonwealth, just behind the one occupied by Coach Calipari.
FRANKFORT, Ky. — University of Kentucky basketball icon Richie Farmer is considering running for governor on the Republican ticket.

Farmer told The Associated Press on Tuesday that he has been in discussions about a possible run and may do some political polling in the near future.

Democratic Gov. Steve Beshear is the only major candidate who has entered the race so far. He has chosen Louisville Mayor Jerry Abramson as his running mate.
So, instead of shouting it from the rooftops or on the call-in show like in days past, you'll be letting your voice be heard from the ballot boxes. Still, the message will be the same. It's time to put in Reechie.