Extra Inning's Wednesday News and Views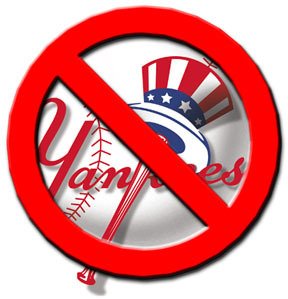 Well, hello again, my fine KSR friends, and welcome to what again appears to be an action-packed Wednesday morning in the Bluegrass.  Things are getting going a little bit late this evening/morning due to another extra inning affair in The Trop between the Yankees and the Rays.  Since I know none of you are particularly interested in those happenings and because I had a long drive home to soak in the Rays disappointing defeat, we'll just jump into the notes from what was fairly interesting Tuesday in the Big Blue Nation.
Some UK notes…
 – The big news again on Tuesday centered around the basketball program and absolutely nothing that had to do with the basketball court.  The Kentucky basketball world was again taken with news regarding former point guard Eric Bledsoe, though it still wasn't yet the results of the inquiry into the former UK point guard's grades that everyone seems to be so anxiously awaiting.  The Birmingham News published a thorough story analyzing Bledsoe's high school grades and explained the issues in question.  According to the story, one of the issues being investigated is a night school transcript showing that Bledsoe earned a C in Algebra, which later appeared as an A on his final transcripts.  It also reported that his Algebra coursework came out of order, with Algebra 3 coming before Algebra 2.  It was the most insightful look yet at the issues facing Bledsoe (if you want to actually say he's facing anything) and, at the very least, makes the impending release of the investigation of his transcripts even more interesting.  Much like the Kanter story earlier in the week, it was not anything that those investigating didn't already know, but, for Kentucky fans, it was a little bit of information that makes the waiting even harder.
 – Of course, you can't talk about any potentially negative UK story without talking about the one and only Pete Thamel.  Presented with the Bledsoe story, Thamel did what any credible journalist would do and wrote a column titled….oh wait…..they changed it.  Originally titled "Kentucky Might Just Get What They Did Not Want From Calipari", the piece was changed late Tuesday to be called "Calipari's Past Looms Larger at Kentucky", though all of the insinuations that Calipariwas responsible for Bledsoe's changed grades, Enes Kanter's eligibility issues and, most absurdly, Lee Todd's resignation remained intact.  Besides the ridiculous notion that any of these issues have anything to do with Kentucky's head coach, the fact that the Times has blurred the line between reporter and columnist, two dramatically different jobs, and allowed Thamel to offer his analysis on a story that started on his own laptop, is insane.  It's like letting Steven Spielberg review his own movie or giving BTI column space to explain how morning links are so 2006.  Very strange and what my grandfather would term a "real putz move".
 – In related news, I'd like to know if anyone would like to represent me in my suit against both South Oldham High School and the University of Kentucky.  After switching schools, my high school counselor made me take Calculus before Pre-Cal and my UK advisor had me take Linguistics 212 before 211. 
 – On a similar (and proven) subject, the fallout from Tennessee basketball's self-imposed sanctions continued to drop on Tuesday as CBSSports.com's Gary Parrish reported that Bruce Pearl's dishonesty with investigators centered around Pearl hosting recruits at his home.  Even more disheartening for Tennessee fans (in case the lying and possible NCAA sanctions coming) is the note that both recruits, point guards Josh Selby and Aaron Craft, who were committed to the Vols at the time, ended up elsewhere.  And, potentially more damning for the Vols, is the news that Bruce's change of heart might have had less to do with the burning urge to be honest (which ESPN's Dana O'Neill so humorously pointed out) and more to do with the photographs of the players at Pearl's house that NCAA investigators got their hands on.  Oops.
 – On the football front, as the Cats get ready to take on their next cupcake, the talk around the program has now started to center around a "Randall Cobb for Heisman" movement.  The thought, which ESPN's Chris Low at least fueled a bit by including Cobb in his weekly candidates, made its way back to Joker at practice.  Needless to say, GI Joker was not too enthused with the idea and said that if he's going to be an actual contender, the Cats need to win some games.  And that, of course, is where their focus lies.  For his part, Cobb tweeted out that he also was not focused on any Heisman talk and that all he cared about was getting the Cats to Atlanta to play for an SEC title.  
  – On a less entusiastic note, defensive coordinator Steve Brown continues to be a man under fire as fans and the media seem to be taking aim.  On Monday, there was an onslaught of "we're trying to tackle better" stories coming out of the Nutter Center.  In those stories, Brown seemed to do what he has done so well the past few years.  He defended himself by saying any claims of poor defense were just misconceptions and that his unit has performed well and has had the unfortunate luck of a few plays a game being held against him.  The performance has nothing to do with Brown's decision the last few years to leave his corners on an island in man-to-man and little to do with the way he hangs his linebackers out to dry against the spread.  Nope, it's just your perception.  Whether Brown is right or wrong (I have my opinions on that, but that's for another time), I don't think anything is going to be changing for him in the near future.  As it has seemed to be for the Cats in the last decade, the strength of the offense and defense seems to be cyclical and with the offense on the rise and looking formidable and with Brown's squad strapped with youth and inexperience, the pressure is going to be on.  At this point, any chances of making a bowl or even potentially taking the step and contending in the SEC will likely fall on the hands of Steve Brown. 
 – On an NFL note, Jets owner Woody Johnson apologized to Ines Sainz, the reporter who said she felt uncomfortable at practice.  However, Sainz refused to accept, telling ESPN that the Jets' head man referred to himself as "Flaccid Johnson" prior to her arrival at practice.  The discrimination continues…
 – Again, this is your heads-up.  Watch Sons of Anarchy.  You are doing yourself a great disservice if you aren't.
That's it for now.  Stay tuned throughout the day as we get you all the excitement from the world of UK basketball and football and, possibly, even get the results of the Bledsoe investigation.  Make sure you stick around.  At the very least, it's going to be an interesting day.  See you in a few…