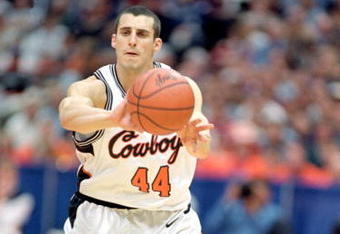 Kentucky fans have accused ESPN's Doug Gottlieb of being a lot of things over the years and loving Enes is probably one of them.  So is it surprising that he came out swinging in defense of the Turkish phenom?  Not really.  But that doesn't mean it's not delightfully wonderful.
The man who struggled so mightily with the free throw during his playing career has no trouble knocking down what he sees as a gimme – picking Enes Kanter over Arizona's Derrick Williams.  Gottlieb says that he'd pull the trigger on Kanter not only because Williams still doesn't have a defined position, but also because the would-be Wildcat is an animal inside, able to play both post positions and might just be the best prospect in the entire draft.
Then he tombstoned Chad Ford.