Doug Gottlieb likes the Cats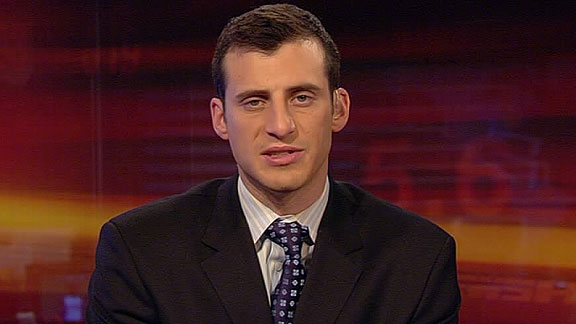 ESPN's Doug Gottlieb listed ten truths (or elephants in the room, as he calls them) that many in the know are thinking, but won't say publicly.  Number 1?  Kentucky will make the Final Four. 
From Gottlieb's blog:
1. If Kentucky, Texas and Kansas are not in the Final Four, it will be a surprise. Barring injury, those three teams have significantly more talent than the rest of the field. Kentucky lacks shooting, Texas has only gotten there once under Rick Barnes and KU might have too many guys, but the raw talent combined with quality coaching and experience should leave those three teams above all the others by the time March comes along.
To read Gottlieb's entire list, you will need an ESPN Insider Membership.  Today marked the first time I have used mine since joining in 2005.  For those that can't afford the subscription, but would like insider ESPN information, Doug Gottlieb suggests borrowing your roommate's credit card to subscribe.  Go Cats.