Don't forget about Marcus Lee, folks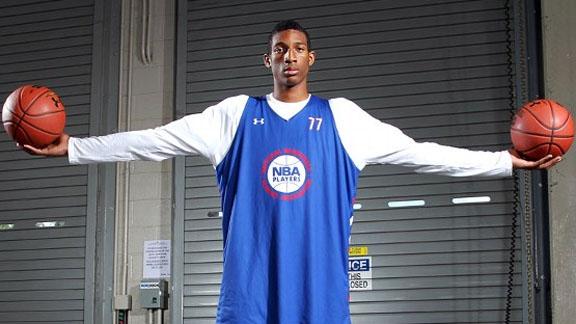 In the midst of the Andrew Wiggins/Julius Randle/Aaron Gordon sweepstakes, plus the hoopla of the Harrison Twins picking Kentucky…sometimes a guy like Marcus Lee can fly below the radar. Marcus Lee is one of the members of Kentucky's 2013 recruiting class. You probably already knew that though. In addition, Marcus Lee is only putting together one of the most impressive high school basketball seasons in the country this season.
Marcus Lee is currently averaging 18 points, 20 rebounds, 6 blocks and 4 assists per game for his Deer Valley High School basketball team. Read that stat line again. Twenty rebounds. That's impressive no matter how you slice it. The 6'9 PF Lee is ranked as the 18th best player in the 2013 class by Rivals.com.
In case you need to refresh your memory and get in the spirit of the new 2013 year…