Dominique Hawkins' favorite UK player?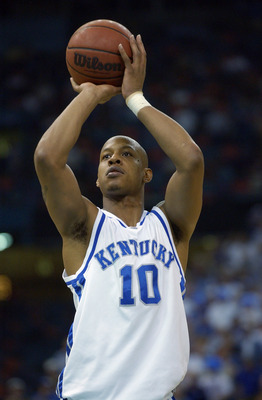 Need even more proof that Dominique Hawkins is a true, lifelong Kentucky basketball fan? During an interview with Matt on Kentucky Sports Radio radio this morning, Hawkins told us his favorite Wildcat is Keith Bogans. For a kid who wasn't even 10 years old when Bogans played, that says a lot about how long he has been a follower. Most high school kids, especially point guards, would've gone with John Wall. But Hawkins took us back to Keith Bogans.
You can listen to the entire interview with Hawkins in the second hour of today's podcast at TalkRadio1080.com. It's great to hear the excitement in his voice just hours after going public with his commitment to Kentucky. Big Blue Nation is going to love this kid.