Do you believe in Ole Miss?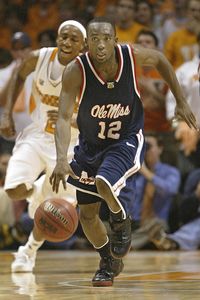 Cuz I do.
I was watching the game and talking to a colleague on IM.  He told me he hadn't seen Ole Miss, so he didn't know why they were good.  The answer to that is simple–they play hard.
They're undersized, just like Tennessee, but they looked a lot tougher and ready to bang down low than the Vols.  Andy Kennedy definitely has a team that refuses to be outworked.  That said, the fact that Tyler Smith could win the game in the last seconds on a post move doesn't bode well for the Rebels.  It does, however, give me a lot good to say about Tyler Smith.
Based on what I've seen, Ole Miss is the best team in the SEC West, and they're a hoot to watch.  Andy Kennedy will be making a lot of money at another school very soon.