Cousins and Favors will play one-on-one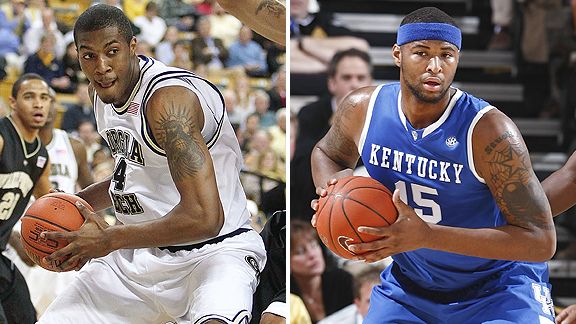 The people of East Rutherford, New Jersey should prepare for a slight earthquake on June 21 as Demarcus Cousins and Derrick Favors will play one-on-one in front of the Nets brass.  Yahoo's Adrian Wojnarowski says Nets general manager Rod Thorn is leaning towards drafting Derrick Favors with the third overall pick but wants to see Favors go head-to-head with Big Cuz before he decides.
Favors' agent, Wallace Prather, is an idiot for this one.  Boogie can't be stopped.
Go Cats.

[Favors, Cousins to face off on June 21]