Chris Walker won't attend Big Blue Madness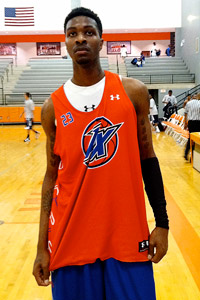 One previously reserved seat behind the bench for Madness is now vacant. 2013 UK target Chris Walker says he'll likely attend Midnight Madness at Kansas on October 14th instead of Kentucky. Walker had previously said that he would attend Big Blue Madness in Lexington that night. Now he's off to chant Rock-Chalk-Jayhawk with all of the fans and porn stars in the Phog.
No worries, though. We still have Big Blue Madness 2012 to bring Walker in and the Cats still have a ridiculous guest list for this year.
Go Cats.