Calipari: "My guess is we'll need a new batch."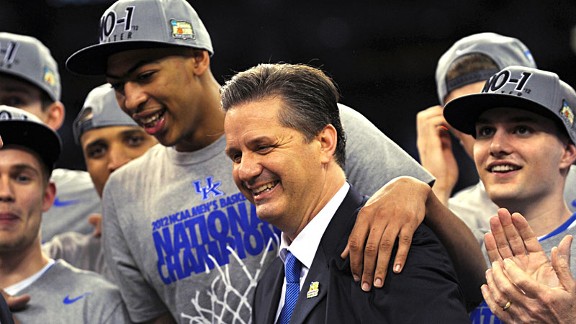 Coach Cal was in Oklahoma City last night to watch Anthony Davis accept his Wayman Tisdale award for being the best freshman in college basketball. Afterwards, Cal dropped a hint as to what he expects from this afternoon's press conference.
"My guess is we'll need a new batch," he said.
Davis, who shouldn't even think about returning to school, is excited to announce his departure with his four teammates by his side.
"We thought it would be nice, cool, to do it together," he told reporters.
After hearing those comments, it's hard to imagine any of the five guys coming back to school for another season. Be ready for an afternoon of goodbyes from the Craft Center.
Hear more of Davis' comments from the award banquet:
(H/T LEX 18)