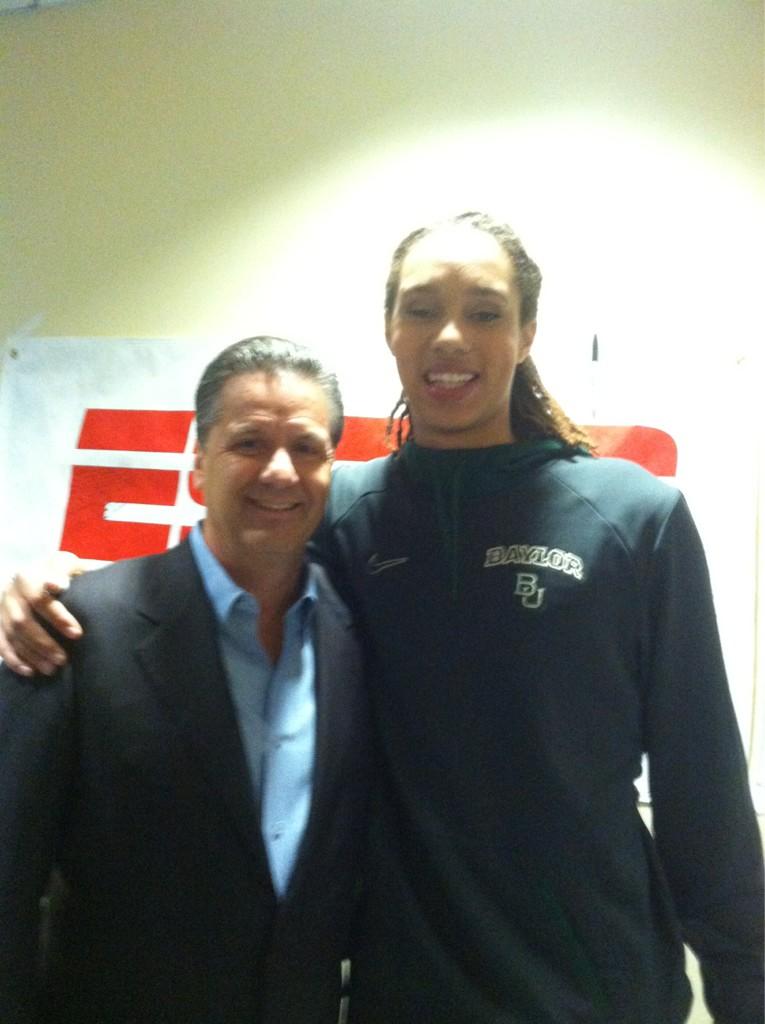 Calipari with Brittney Griner at ESPN
It's going to be a long day for Coach Cal as he does the "Car Wash" tour through ESPN's Bristol studios for a round of television and radio interviews. He already took the hot seat with Mike Greenberg this morning on Mike & Mike and he's set to join SportsCenter at 10:20 a.m.
The rest of his ESPN tour schedule looks like this:
10:50 a.m. – First Take debate
3:15 p.m. – Scott Van Pelt Show (ESPN Radio)
4 p.m. – Numbers Never Lie (ESPN2)
5 p.m. – SportsNation (ESPN2)
On Mike & Mike this morning, Cal said Kentucky is everyone's Super Bowl. It sounds like we're on our way to hearing about "being your brother's keeper" on SportsCenter and "I like my team" on First Take.
Move over, Tebow! This is Cal's day on ESPN!