Cal on Pitino: "We're both Italians with big noses"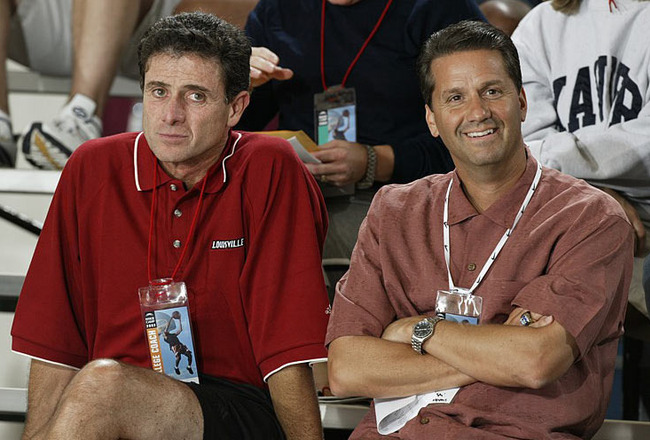 Calipari chatted it up with the media today before his team's pre-Louisville practice, and the presser included talk about his friendship with Rick Pitino — or the lack thereof. When asked about his relationship with the Louisville coach, Cal told everyone he doesn't exchange Christmas cards with Rick Pitino, and that the proximity of the two programs and the environment make it hard to be friends. He did, however, admit to being very similar to his archenemy. "We've both taken three teams to the Final Four, we both got fired from the NBA, and we're both Italians with big noses," he said.
Anthony Davis told Jerry Tipton that he's heard a little bit about the coaching rivalry. He said he's heard the two coaches hate each other. "One always goes out and parties when the other one loses," Davis told reporters.
We'll have more from UK's practice later this afternoon. For now, just get ready for the annual awkward handshake between Cal and Rick at tomorrow's game. It'll be long gone after 2017.
Go Cats.