BTI's Rant's and Ramblings: Whatever happened to……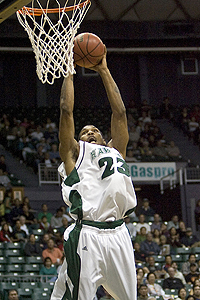 Now that Kentucky is actually GETTING their targets to come to school, it made me reminisce about some of the more highly publicized misses of the past couple years for Kentucky.  So, how exactly did some of these guys turn out?
ATER MAJOK (UCONN)
2008-09: Did not play
2009-10: 2.3 ppg, 3.0 rpg
Outlook: This was the guy who came from Senegal or Somalia or something and lit the world on fire at the Derby Classic game.  Billy Gillispie wanted this guy late in the recruiting process, and almost pulled it off.  But UCONN ended up getting the African Sensation Majok, at which point UK fans called it "a huge loss".  As it turns out, Majok was just another big man with "developing" skills.  Put another way, if Majok had come to Lexington, he now would be warming the bench.
RODERICK FLEMINGS (HAWAII)
2008-09: 16.6 ppg, 5.8 rpg, 46.6 FG%
2009-10: 16.6 ppg, 6.2 rpg, 43.5 FG%
Outlook: Flemings will always stand out to me as a key moment in the Billy Gillispie era, after all the losses on the basketball court.  Because the junior college star came down to 2 schools, Hawaii and Kentucky.  He had no real ties to either school, so on paper there seemed to be an obvious choice.  And then Flemings chose to go to Hawaii, basically proving to me that Gillispie didn't have the chops in recruiting.  As it turned out, Flemings was a very good player on the islands, averaging 16.6 points each season.  He would, in theory, have been a very good player in Lexington, and could have surely helped out significantly the 2008-09 team.  Can we say that Flemings led to Gillispie's firing?
OLEK CZYZ (DUKE AND NEVADA)
2008-09 (Duke): 0.6 ppg, 0.9 rpg
2009-10 (Duke, 6 games): 2.5 ppg, 2.0 rpg
Outlook: Poor Czyz.  After playing all of nothing his first year at Duke and then having very little success this season, he decided to transfer just 10 games into the season.  And what happens?  Duke wins the national title.  WHOOPS.  Well, Czyz obviously showed very little in his two years at Duke, as a big oaf like Brian Zoubek got the starting spot over him.  Now Czyz is heading to Nevada, where he will fade into obscurity as another guy we hated missing out on at the time, but in the end probably would not have liked anyway.
LEONARD WASHINGTON (USC, TRANSFERRING)
2008-09: 6.1 ppg, 4.2 rpg
2009-10: 6.2 ppg, 4.4 rpg
Outlook: Another of the "top tier" guys that Billy Gillispie missed out on, Washington was actually a 3-star small forward who had trouble written all over him from the beginning.  He, at one point, was down to Mississippi and UK, then picked USC.  Then he continued to look around after committing, finally stuck with USC, struggled to get qualified, finally made it, played like a mediocre player, and now has been kicked off the team.  I have a gut feeling that Kentucky will not be looking at Washington this time.
CHRIS SINGLETON (FLORIDA STATE)
2008-09: 8.1 ppg, 4.9 rpg
2009-10: 10.2 ppg, 7.0 rpg
Outlook: Getting a theme here?  Singleton picked Florida St over Kentucky.  Florida freakin St.  As it turns out, Singleton has been a very good player for the Seminoles and will likely be a All-ACC caliber player before his career is up.  This is a guy that would have been a great assett for Gillispie.  (Sorry Perry, I love you.)