BTI's Rants and Ramblings: Patrick Patterson Draft Evaluation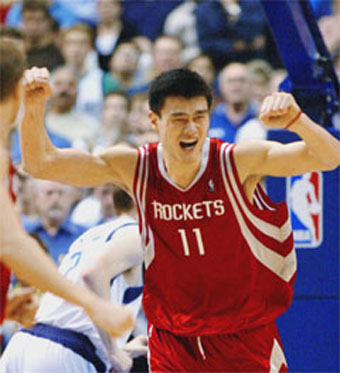 A couple weeks ago, after we KNEW that John Wall was going to the Wizards, I wrote a post about the fact the Wizards have not been the greatest franchise in the world at developing its draft picks.  The teams 2 best recent players (Arenas and Jamison) were both free agents and not drafted by the Wizards.  But, now that we know where all 5 UK guys are headed, I thought I would look at all 5 teams and just how well they have drafted and developed their first round draft picks.
I have also noted where new GM's have taken over franchises so you get an idea of how the current front office of each team has performed. 
Good Picks in Blue
Bad Picks in Red
Still Not Proven in Green
(If a guy never averaged over 10 PPG at any point in his career, I consider that a bad pick)

PATRICK PATTERSON (HOUSTON)
2000: NONE
2001: Eddie Griffin (7th)
2002: Yao Ming (1st), Bostjan Nachbar (15th)
2003: NONE
2004: NONE
2005: Luther Head (24th)
2006: NONE
2007: Aaron Brooks (26th)
NEW GENERAL MANAGER
2008: Donte Green (28th)
2009: NONE
Recap: Here is the thing with the Rockets.  They haven't had alot of draft picks over the past decade.  A total of 5 first rounders in 10 years is odd.  Yao Ming (when healthy) and Aaron Brooks are fantastic players.  I didn't realize it, but Brooks averaged 19PPG this season.  But they have also bombed on Griffin, Nachbar, and Head, none of which are still with the team.  Donte Green was traded before the season started, but he has been a non-factor in the NBA as well.  So, its tough to say how Patterson will do in Houston.  The Rockets are also on Year 3 of a new front office, and the team has basically been destroyed with Ming's injuries since then. 
Here is my worry with the Rockets: They just resigned Chuck Hayes last year, and if Patterson can not beat Hayes out for the first year, the Rockets have a tendency to be active on the trade market.  Hell, they traded Donte Green before he ever played a game.  So, if we see limited action from Patterson this season (which I don't think will happen), we'll see if the Rockets give up quickly and dangle him on the trade market.