Bryan the Intern's Picks to Click (100th EDITION!!!)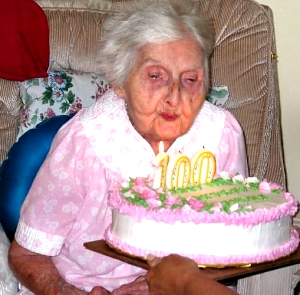 As amzing as it seems to me, this is actually the 100th edition of the Picks to Click, and in that time I have been criticized beyond belief, been in more ridiculous arguments than any other part of my life, and have wanted to smash something through my computer screen many times, and I have loved every minute of it.  Hopefully, you use my daily post to maybe give you some stories about UK sports that you might otherwise not see, and hope you have laughed at many of the senseless things also.  So, as a gift to you for this 100th anniversay, I now give you the best of the best, as many funny links as I could slam on here.  For today, I will only put the classic links on here, so no new links.  You will get caught up tommorow.  I will put these on all my posts this week, so if you are not able to hit them all today, they will be here until Friday.  Have fun!!!
20 sexiest sports wives
Sexiest soccer wives/girlfriends
Best looking QB's wives and girlfriends
Top 25 hottest sports wives
10 hottest sports movie women
10 commercials with sexy female athletes
30 hottest sports couples
Hottest 50 women in sports
32 hottest Sports Wives
Hottest NASCAR wives
Top 10 Erin Andrews moments
10 hottest WWF/WWE Divas
Top 19 emerging hotties of 2008
Top 10 Underappreciated Sports Babes
2008 Sexiest Women Alive
50 Best/Hottest Women Photos
UCLA Cheer Squad Tryouts
Now, if you can get past those links (which I know you can't), here are some of the funnier links of the past 100 days (minus weekends).
10 Sportscenter Commercials
Ten of the greatest tirades ever
Miss Teen South Carolina
Embarassing Mascot Videos
Humans doing embarassing things
Men getting hit in their manly region
Greatest Barkley in-studio moments
Cheerleader screw-ups
Greatest fights in NHL history
10 of the greatest beer commercials of all-time.
10 of the funnier ref moments
Big East Prank Call
Worst hockey fight in history
3-on-3 basketball (If you don't remember this link, you WANT to check it out, not what it seems)
Top 11 mullets in sports
Bill Murray hosting Cubs game
Greatest news reporter/funny video
Emmitt Smith Mock Draft