Brown calls reports of him to UK "premature"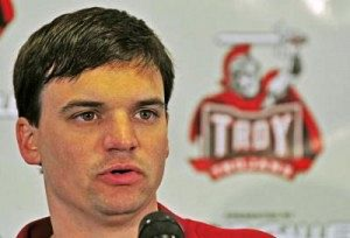 Neal Brown appeared on Lubbock sports station Double T 104.3 this afternoon to address the rumors that he's headed to Kentucky. When asked about the reports, Brown gave the classic non-answer, telling the hosts of "Tech Talk" that he was on the road recruiting for the Red Raiders and that his name being out there is a compliment to both him and the Texas Tech program.
When pressed about his ties to Kentucky, Brown admitted there was a link because that's where he's from and where he played, but called reports of him heading to the Bluegrass "premature."
"Premature" sounds like the ink isn't quite dry yet.