Brandon Knight vs Austin Rivers on ESPN2 Tonight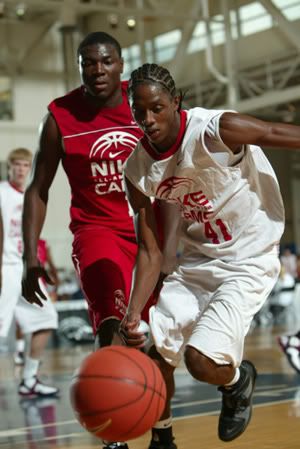 If you want to see Brandon Knight square off against what will most likely be his best competition of the year, tonight is your night. Austin Rivers, the 50% Dukie/50% Gator/100% UK Enemy, will be leading his Winter Park team against Brandon Knight's Pine Crest gang on ESPN2 tonight at 7pm. Chris Lawlor has a nice write-up on the various story lines that will also be present during the match up. These include: Knight and Rivers friendship and former status as AAU teammates; The Duke, UK, Florida fan bases watching their boys play; Knight's upcoming decision; and the obvious fact of two of the nation's best guards squaring off.
If Knight is a one-and-doner, which is definitely a big possibility, this will probably be the only time that you'll be able to see Rivers and Knight square off on national television. When Rivers hits the floor, whether it's at Cameron or in Gainesville, someone else (Marquis Teague?) will be manning the ship at UK. You get the picture? Don't skip out on the this opportunity.