Booing Rearing Ugly Head Elsewhere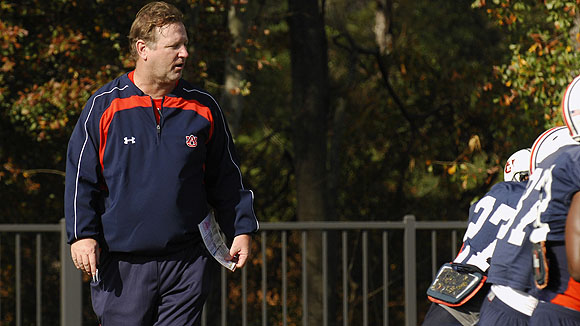 These guys suck. 
Remember when Auburn signed Tony Franklin to coordinate their offense, and talk raged concerning the "spread" they'd run? Do you? Well, their offense sucks. Their offense is offensive (Manning, P.). It's as dormant as it's always been. And their fans are pissed.
In last week's barn-burning soccer match-like crap-a-thon with Mississippi State, Tiger fans vented their frustrations with a smattering of boos. Now, the fans could have truly been chanting Boo-urns, as Auburn's backup QB is Kodi Burns, but I suppose they were booing the fact that their offense is abysmal. Everyone except Hans Moleman, that is:
At any rate, with the showdown with defending national champion LSU looming, Auburn's dean (insert joke about Auburn being lax academically) has some words for the fans:
"First, please join me by agreeing to demonstrate your support for, and not criticism of, our football team. That means no booing! Remember, the team isn't trying to lose the game – the players work hard all spring and during fall camp to be ready to compete in the S.E.C."
I love the fact that he mentions that the team isn't trying to lose. I mean, he may as well have said: "C'mon! It's not like anyone can tell we're involved in a point shaving operation."
The dean also added, with Gameday coming to town, that the fans need to exhibit class "in everything we do." Read: in the event of a loss, bloody any corn-dog-smelling neanderthal attempting to Roll Toomer's Corner.
Auburn E-mail Asks Students to Not Boo Team (AJC)