Big Brother's Thursday News and Views
(An actual Big Brother competition… one of the more normal ones too…)
We all have our television guilty pleasures. You know, that TV show that you get a little embarrassed about when someone catches it on your list of shows your DVR. It's that show you don't voluntarily offer up in conversation to others as something you spend time watching. My guilty pleasure TV show just happens to require a 1-hour time commitment 3 times a week during the summer. That's a lot of time to commit to a show that is admittedly pretty terrible. I'll admit it. I'm not proud of it. But alas, I keep tuning in summer after summer. The show I'm talking about is of course, Big Brother. At it's core, the show is a reality television show that pits a group of strangers in a house together, competing against one another for a grand money prize. Each week a member of the house is voted off. To describe the show in those terms though is waaaaay too simplistic, and doesn't do justice to the absurdity of it.
The competitions on the show are as bizarre and obscure as you can possibly imagine. It's as if the producers sit in a room together and ask themselves the question, "what is the most ridiculous thing we could make someone do on national television, while pretending to be ultra competitive about it?" Make people wear a hot dog costume while they splash around in a pool of ketchup, and then have to essentially hump one another to squeeze out the ketchup into a measuring cup? Okay, let's do it. Make people hang on the edge of a small ledge while we blast them with a constant stream of water, snow, rain, etc… simulating a storm? Yeah, let's do that too. On top of all that, let's make the contestants who lose wear ridiculous outfits for a week. Or maybe even better, we could make two contestants have to be handcuffed to each other. Or maybe, just maybe… we could interrupt the sleep of the contestants every 20 minutes in the middle of the night with recording submitted by the viewers. Yeah, let's do that too! And if we are feeling really kicky, let's let America the idiots like Ally Tucker who watch this show every week , three times a week vote each week on what the house guests should be able to eat in the place of slop (the bland oatmeal type of substance the losers of the week must eat). Let's give America options such as onions and oreos! Or licorice and lima beans! Or puppies and popsicles!
I would say that I was being slightly ridiculous and over the top with my explanation above…but I've literally seen 98.5% of that stuff happen on the show (with the exception of eating puppies). And I didn't even have time to mention the dead pan host, Julie Chen. Or the "Zing Bot" who the show brings on each season to come to the house for 15 minutes and literally just makes fun of the contestants straight to their face, followed by saying "ziiiiiiing!"  Tune in to CBS for the most absurd, yet sadly entertaining show on in the summer. And if you're feeling really crazy, watch Big Brother After Dark on Showtime. I've never stooped that low…yet.
————————————————
Now, let's news and views it…
If we had to sum up this week so far on KSR, we could easily do it with 1 picture:
(h/t Courier-Journal)
It has been the week of Kyle Wiltjer and Nerlens Noel. The two former Kentucky Wildcats (that still doesn't quite feel right to say just yet) have completely dominated the news across the Bluegrass, and honestly, the entire country. With the draft less than 24 hours away, the debate continues to heat up about whether or not Noel will be picked by the Cavaliers with the #1 selection. Noel has been picked at, prodded and analyzed to death by everyone with an opinion and a keyboard. And when people aren't busy predicting whether or not the Cavs will take Alex Len or Nerlens Noel, they have been digesting the Kyle Wiltjer transfer news. Let's break down all of the chatter from the day on both topics before we move on…
NERLENS NOEL
— The only thing that anyone can agree upon when it comes to the Cleveland Cavaliers' #1 pick in tomorrow night's draft is that no one feels certain about what the Cavs will do. Nerlens Noel, Ben McLemore, Alex Len, Anthony Bennett, Otto Porter and Victor Oladipo all feel positive about where they stand with the teams who hold the first few picks. All of them agree though that they aren't sure what the Cavs are thinking.
— Even in the waning hours leading up to the draft, the Cavs are still attempting to shop around the #1 pick for a trade. The Cavs' most recent offer went out to the New Orleans Pelicans. The Cavs offered the #1 pick in a trade for Greivis Vasquez, the #6 pick and a 1st round pick in 2014. The trade seems unlikely to be accepted by the Pelicans.
— Everyone seems to have an opinion on the #1 pick and/or Nerlens Noel, and one of our favorite analysts here on KSR, Jay Bilas, joined the chatter. Bilas said he was impressed with Noel's defense, most notably his ability to get steals. "Most guys his size aren't getting steals. They're not getting deflections at that rate." Bilas used a strong word to describe Noel's defensive prowess, calling him a "savant" on the defensive end. In contrast though, Bilas said he doesn't think Noel will ever be much of an offensive player.
— Chad Ford, who seems to be staying strong in his prediction for Noel to be #1, also gave credit to Noel's ability to steal the ball. "Noel averaged 2.2 steals per game. Len averaged 0.2 steals per game. It speaks to Noel's superior athleticism and motor." Agreed. Also might be biased.
— With the spotlight shining bright, Noel hasn't forgotten his deep love for the Big Blue Nation, "I am always going to be a member of Big Blue Nation," he said when asked if it's OK to be called a former member of BBN. "I will always go back to visit there because I loved the year I spent at Kentucky. It was a great time, playing under coach Calipari and in front of the Big Blue Nation was something special and was a once in a lifetime opportunities."
— Noel had some kind words to say when asked by Athlon Sports about what was the best part of playing for Coach Cal, "I'd have to say the number one best part of playing for Coach Cal…I mean, it was all fun really. The moments you have with him are really enjoyable. Really, just practice every day. He pushes you to be the best player you can be and he really brings you along." Did you hear that Andrew Wiggins 2014 top-rated recruits?
Nerlens does appear to be looking dapper in preparation for the draft. New watch alert!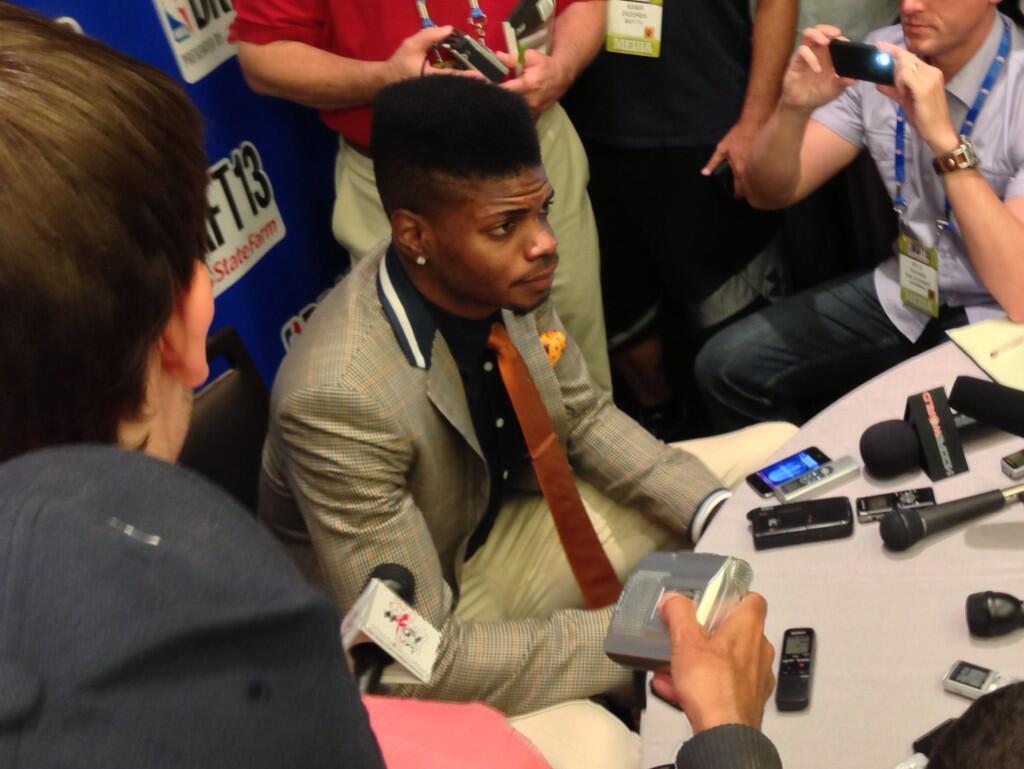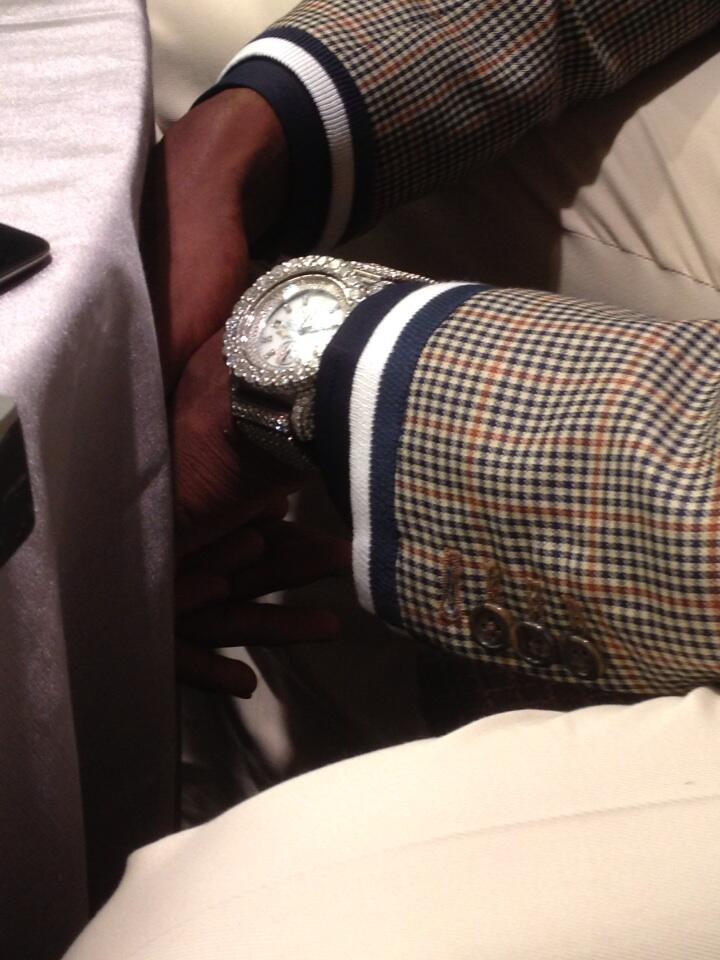 (h/t Kyle Tucker)
KYLE WILTJER
— According to Jeff Goodman, Kyle Wiltjer obtained his release from the University of Kentucky today. His release was sent to a small number of schools. The most likely destination at this point appears to be Gonzaga. Not only does Gonzaga make sense geographically in relation to Wiltjer's family, but the type of system the Zags use could play to Wiltjer's strengths.
— Many people believe that Wiltjer's desire to leave was once again sparked by his time spent with the Canadian National team this summer. Wiltjer was a main cog in the team's offense and got a taste for what it would be like to be "the guy." Some of his teammates were Gonzaga players as well…
— According to Josh Newman, Kevin Pangos said that Kyle Wiltjer was talking about transferring on the Canadian National Team's trip to China. Pangos said they would love him at Gonzaga, but that he told Wiltjer there was no pressure and he would support him in whatever decision he made.
— Blame Canada? Blame Pangos!
Honorable Mention in the News: ARCHIE GOODWIN
— Archie, Archie, Archie. Just like you were never sure whether or not he was going to cram a nasty dunk or throw a backwards shot off the backboard… no one seems quite sure where Goodwin might land in tomorrow's NBA draft. Goodwin has been projected to go anywhere from 20-40.
— A few more analysts have seem to come to Goodwin's defense lately, claiming that his upside is worth the risk in a draft that lacks overwhelming talent. Jay Bilas had positive words to say about Goodwin, also noting that he believes he will slip to the early second round. Bilas said that Goodwin did not meet expectations in college, but that doesn't mean he's not a good player and a good prospect.
— Goodwin's agent said that the season Goodwin had as a freshman at Kentucky would be considered a success at any other school besides Kentucky. He is being compared to some of the greatest freshman performances over the past few years.
———————————–
— Before we move on from the basketball topic, a bit of a "summer pick up game" legend has started to take form. Marcus Lee has been the name whispered around Lexington from those who have seen some of the pick-up games in the Craft Center. With guys like DeMarcus Cousins and Eric Bledsoe in town going toe-to-toe with some of the newbies, Lee has been impressing everyone. Lee could be one of the guys to benefit from the minutes left by Kyle Wiltjer's departure.
— In a recruiting tidbit that doesn't directly relate to Kentucky, but could impact a future decision, 5-star guard Jaquan Lyle committed to Louisville today. Lyle's commitment gives Louisville approximately 47 guards on the roster heading into the 2014-2015 season. I'd like to be the first to report an "unexpected transfer" or two next summer. Remember who reported that first, and please give me credit specifically *Justin Rowland voice*
— Why does the Jaquan Lyle news potentially matter to Kentucky fans? Lyle is good friends with a Kentucky target, Trey Lyles. The two are not related, note the "s." Trey Lyles is said to be down to Kentucky and Louisville as his two final schools. Pitino vs. Calipari, again.
————————————
Let's cut to some football news for a moment…
— Even though 5-star (that still sounds lovely) Kentucky prospect Matt Elam recently visited Notre Dame and Ohio State, Elam's has some of his Kentucky buds on his mind. 
— Speaking of Drew Barker, he was once again excellent on the KSR radio show this morning. Barker talked about the excitement around the football program right now, and once again mentioned the fact that the former Kentucky staff hardly recruited him at all. Barker said it took a while for Stoops and company to make up the lost ground, but that the spring game was when Kentucky pulled even with the other schools on his list.
— Speaking of the former Kentucky football staff… someone must have told Joker Phillips that the creepy Batman/Joker photoshops were not working. He has changed his strategy to…Pearls?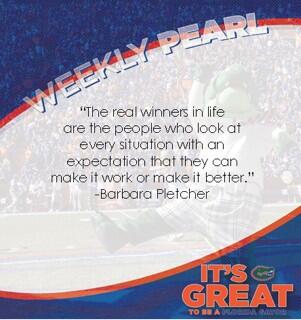 — Speaking of opposing coaches… Michigan State is talking trash about Kentucky football. Why do people talk trash? Either because they are Louisville fans or because they are jealous or nervous about what you are doing. Ladies and gentleman, people are feeling the need to trash talk Kentucky's football recruiting. We have arrived!
According to Larry Vaught's Views, Michigan State coach Mark Dantonio is a noticing Kentucky's new recruiting presence in the state of Ohio:

"I go back to where I say 'what is the truth?' " Dantonio said. "It's about the people. Most people in the midwest want to play where their family can come see them play. The second thing is, what you're looking for where you go to school is continuity. I don't know how much continuity they have at Kentucky."
————————————–
And last but not least, a few NBA quick hitters:
— The rumors of a trade deal for the Bobcats and Michael Kidd-Gilchrist appear to have been premature. Those around the Bobcats have shot down the rumor. Good for the Bobcats. Maybe not so good for MKG, who could have potentially landed on a better team.
— USA Basketball appears to be reaching out to MKG through is agent, Leon Rose, to extend an invite to the team's mini-camp in July. Stay tuned. MKG is America.
— Shaquille O'Neal says he wants to mentor DeMarcus Cousins to help him become the best big man in the league. While the news might seem more funny than anything at first, I actually think the partnership could be great for Cousins. Who better to learn from than one of the best bigs to ever play the game? And O'Neal has a bit of flare to him much like Cousins. For some reason, it seems like it might be the perfect match.
— Oh, and DeMarcus Cousins…take it easy on the young guys.
— Jodie Meeks will be part of the Lake Show for at least another year. The Lakers opted to extend Meeks' contract through the 2013-2014 season.