AWESOME moment from the KSR pregame show
We knew we were in for a special show when John Short surprised us at the Lexington Convention Center, but we had no idea how special it would end up being.  Ryan Lemond and I had John join us on air to discuss the 1978 team reunion, and John raved and raved about Jack "Goose" Givens and how Givens is his all-time favorite UK player.  You could really feel John's excitement as he talked about wanting to go upstairs to meet his hero for the first time.
But John didn't have to go far to meet Givens.  He didn't even have to take his headset off.  The Goose showed up while we were on air and the two met for the first time with a couple hundred people gathered around watching and even more listening on the radio.  It was a truly special moment, and the first time I think John Short has ever been speechless.
Givens even said he's a long time listener of John Short's calls and asked how many "biggins" John predicts UK to win by today.  This is what Kentucky basketball is all about…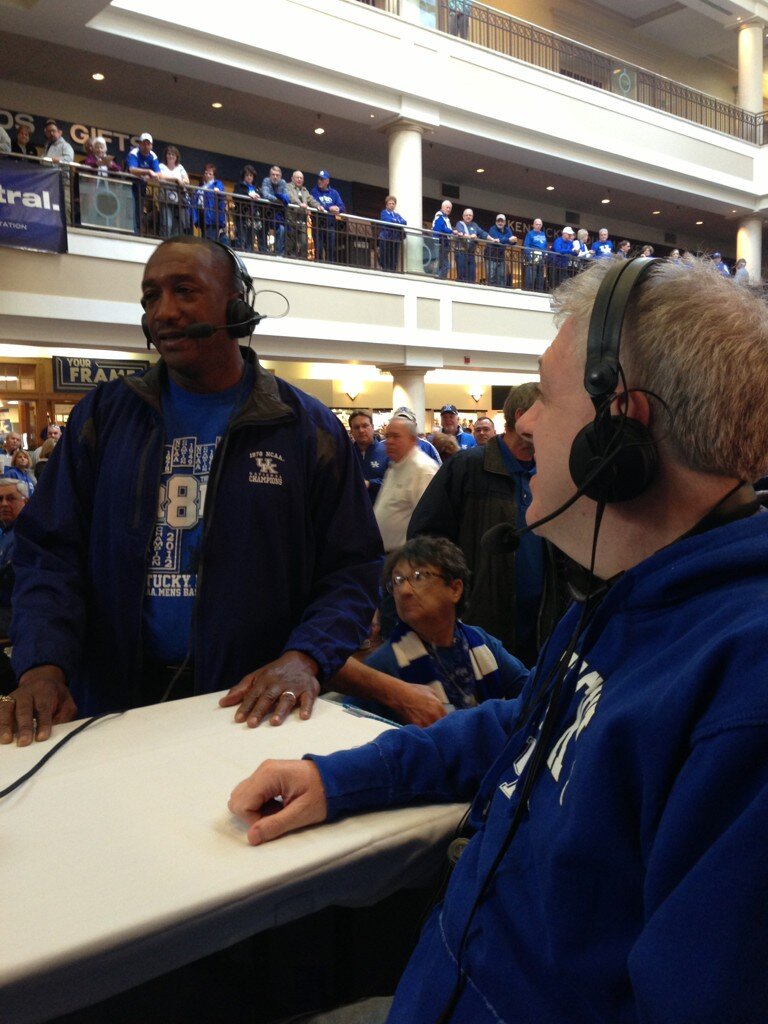 I was too busy fighting off the goosebumps to get a picture of their first interaction but I managed to capture this one while Jack was on air.