Austin Rivers is your Naismith H.S. Player of the Year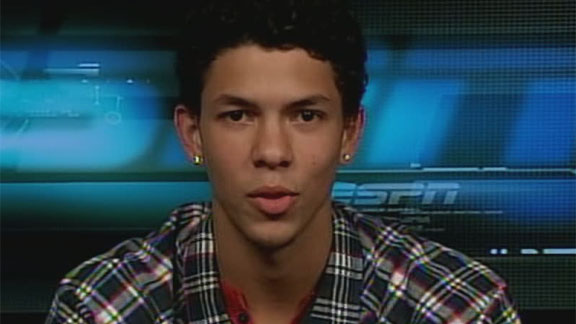 It pains me to say this but score one for the Blue Devils over Kentucky. Duke signee Austin Rivers has been named Naismith Prep Player of the Year for being the best high schooler with a basketball this season. Three Kentucky signees – Gilchrist, Teague, and Davis – were among the five finalists for the award.  Doc Rivers' baby boy averaged 29 points for Winter Park in Florida this season.
Rivers will officially be recognized as the award winner by the Atlanta Tipoff Club at its season-ending Naismith Awards Banquet on March 21 in Atlanta.  Atlanta, the same city where we'll score one for Kentucky over Duke on November 13, 2012.
Go Cats.