Anthony Davis is very, very good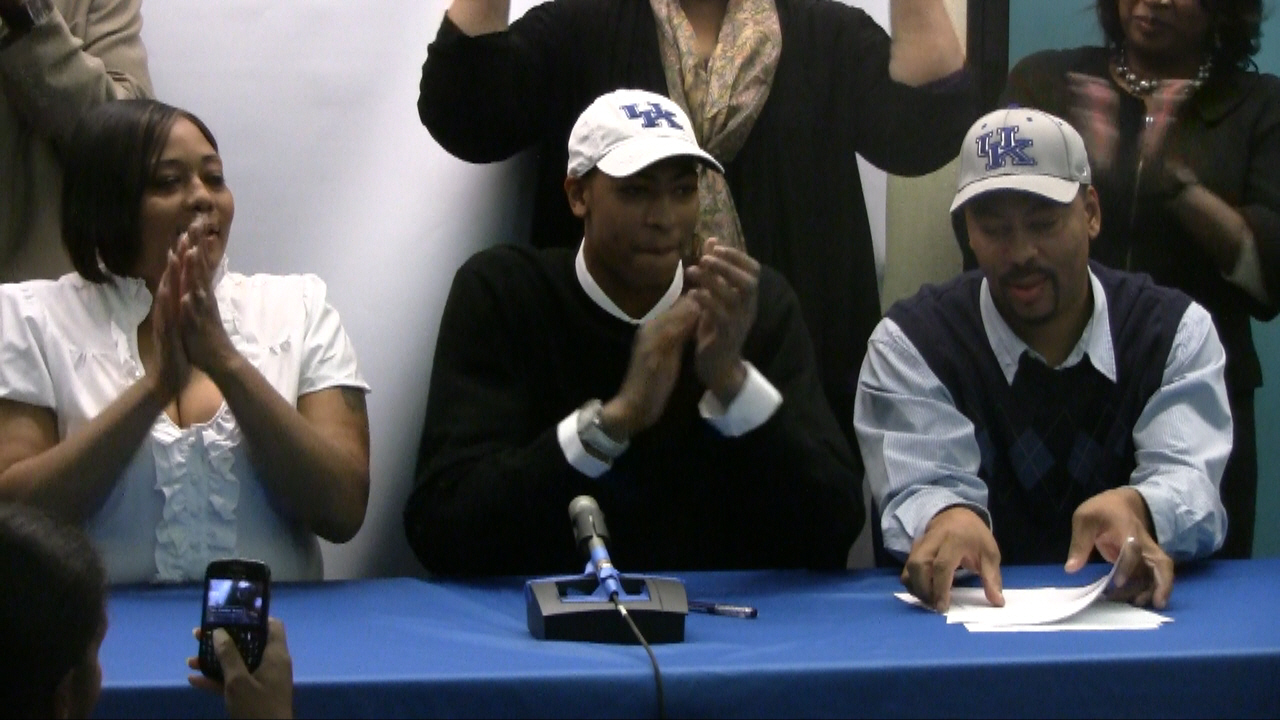 With the vast majority of the 2011 recruting already sewn up for Coach Cal and the Cats, things have been a little quiet as the high school basketball season has gotten going.  Anthony Davis has had no part in that.  The Chicago star, who regularly Tweets his gaudy stat lines after games, Tweeted out last night that he posted 32 points, 21 rebounds, 11 assists and 9 blocks in a win.  Not a bad stat line.
But, there's more good news!
You get your chance to see Davis play tomorrow evening at 5pm on ESPNU as he leads his Perspectives-Calumet (a school full of stones) team against Whitney Young.  Whitney Young includes a ton of talented tall guys.  The big names are four-star forwards Sam Thompson (Ohio State – 2011) and Thomas Hamilton (looking at Illinois and Michigan State – 2013).  But, the team also includes a pair of 2014 big names in Paul White and Jahlil Okafor and 2011 UNC-Wilmington commitment Luke Hager (UNC-Wilmington).  Should be a good game if Lowell Galindo doesn't show up and crap around with his fat tie.
But, in the meantime, enjoy last night's highlights!
Plenty more from last night can be seen here