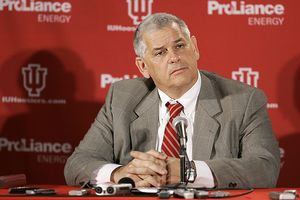 Hmm…this is some deep sh*t.
Just when you thought it couldn't get any deeper, IU Athletic Director Rick Greenspan announced today that he will resign…in December?  This whole IU thing is blowing up like Nelly in 2000.  Who's next?  The ball boy?  The custodial manager?  Little Timmy who attended camp last summer?
Meanwhile, Kelvin Sampson is trying to figure out how he's going to use newly acquired Richard Jefferson with the Bucks next year.  Fair?