A Running Diary of Julius Randle's Announcement
Julius Randle will announce his college decision at roughly 1:15 on a college basketball/recruiting special on ESPNU. He is down to Kansas, Kentucky, Florida and Texas, although Kansas and Kentucky are the only two schools in serious consideration.
Join me for a running diary of the TV special until Randle goes public with the decision…
*******
1:20…
"I didn't watch the game last night, I was at dinner with my family. But I heard about it…
1:19…
KENTUCKY!!!!!
1:18…
Decision coming…
1:17…
Someone shut that band up.
1:15…
Paul Biancardi said on ESPNU, "Randle's versatility, skill level, and athletic ability are uncommon for his size."
1:11…
Billy Donovan sent Julius Randle a text yesterday reminding him he's the missing piece for Florida's class. Bill Self sent him a message saying he would have a Kevin Durant-like impact at Kansas.
1:07…
There's some internet chatter that Kansas websites aren't as confident and they believe something happened late to flip Randle to Kentucky. I can tell you with 100% confidence, if Randle picks Kentucky, Kansas never stood a chance.
The only way I believe he ends up with Kansas is if Bill Self was able to work some late magic, not the other way around. Kentucky has led throughout.
It's still good news to hear them backpedaling.
1:02…
He's getting ready!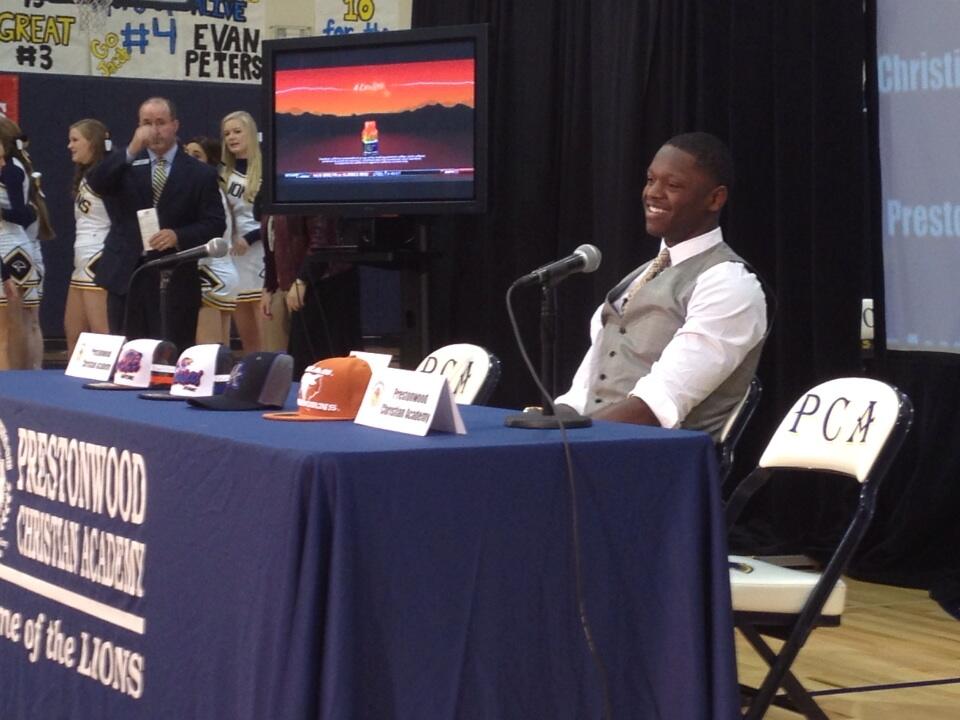 (via Jason Jordan)
12:59…
This made me laugh:
Not Jay-Z Says:
March 20th, 2013 at 12:58 pm e
Well, I have learned one thing about Julius Randle from KSR: He can palm a basketball.
12:57…
KSR's good luck charm for the day: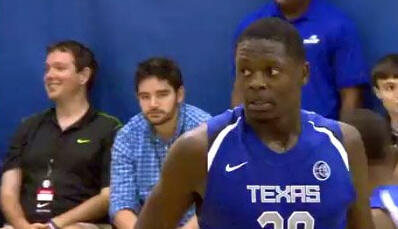 12:54…
Colin Cowherd on ESPNU now. I don't know how anyone in America listens to this show.
12:52…
Kansas website reporting the UK hat is the only one with a bent brim, suggesting Randle tried it on. It's little things like these that make all of us seem like lunatics leading up to a high school kid's decision.
"He picked up the Texas hat first at the store yesterday!!!!"
12:50…
ESPN's Dave Telep predicts Kansas; Scout.com's Brian Snow predicts Kansas; and Evan Daniels is going with Kentucky.
All seem to be guessing.