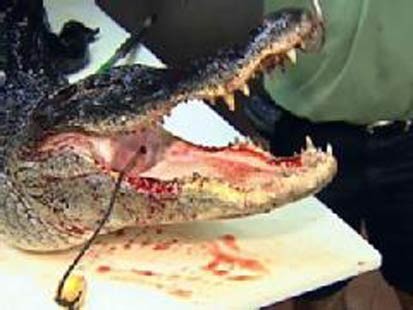 The Gators are taking it in the jaw right now, currently down 19 points….which is likely the closest they have been in some time. IT must be difficult to know how important this game is and then be a Gator fan watching your team lay an egg. The Gators are being outhustled and outphysicaled on both ends of the floor and if the Tide could make a free throw or two, they would be up 30. As is though, you can see the stress on Billy Donovan's face as he sess that NCAA Tournament berth slipping….slipping….slipping away.
The only consolation that the Gators may have is that their cheerleaders are running a strong 2nd to LSU at this point in the contest. I was able to score an interview with one of them who said (and I paraphrase) "this game is no good….it doesnt make me happy….and you can say THAT on the radio." See, who says I dont have some Mike Wallace in me?
AS you know, a couple in our group went to the Bruce Pearl rally and a couple of interesting tidbits were dropped. First Pearl said (and this too is a paraphrase): "Kentucky fans walk around Atlanta like they own the town….it is kind of obnoxious." Pearl likes to give barbs, although to be fair he likely never thought that comment would end up on a UK blog.
Dusty Mills in attendance….when our boy Payne fell, I believe he may have smiled. I am trying to have him taken away by security
Jai Lucas is so little
Saw Coaches Gillispie, Cox and Cyprien tonight scouting the festivities from press row. Gillispie had his trademark smile working and even stopped and said hello. He made no comment on whether he believed Macon Vol Fan or the LSU cheerleaders won the "Best Abs" contest.
Gators are making a mini-run….they better….times a wasting…