5 Impressions following the "all-star" season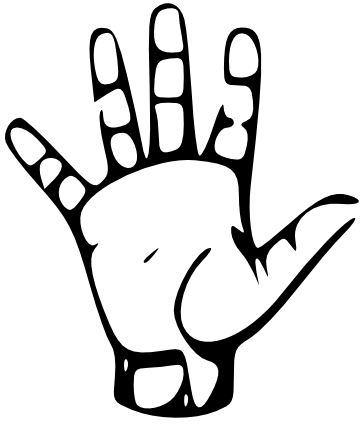 Each year when the NCAA tournament dust settles, we are treated to a small preview of next year's incoming players. Between the McDonald's All-American game, the Jordan Brand Classic, the Derby Festival Classic and the Nike Hoop Summit, more than a handful of John Calipari's latest batch of recruits are on display to remind us why we should feel excited about the upcoming season. In a lot of ways, the brief "all-star season" is the last chance we have to formulate opinions and soak in a little basketball before a long, dry summer without much entertainment until the players appear on campus.
As usual, Kentucky fans had a number of opportunities to catch a glimpse of the 2013 Kentucky class. Following the last few weeks of all-star games, media appearances and interviews, here are 5 impressions about the 2013 Kentucky recruiting class:
1) Julius Randle is going to be a star
No one came out smelling more like a rose following the all-star circuit than Julius Randle. Although Andrew Wiggins still leads the way for the 2013 class, Randle is not very far behind at all. Randle seemed to close the gap in perception about who the best player is over the course of the last few weeks. Not only were Randle's numbers impressive, but just watching him operate on the court displayed just how dominant of a force he can be for Kentucky next season. Julius Randle is everything we hoped Alex Poythress could be when at his best…and then some.
2) Andrew Harrison will bring Cal's string of dominating point guards back to Kentucky
I think it's safe to say that by the time it's all said and done, Andrew Harrison will become one of the great point guards to play under John Calipari. Harrison showed his playmaking ability and the ability to make his teammates better throughout the entire all-star game stretch. Harrison can distribute but he can also put up points himself. Harrison not only looks the part, but he also speaks as if he is prepared to be a leader on this Kentucky team. Actions speak louder than words, but so far, Harrison is saying all of the right things.
3) Don't sleep on Dakari Johnson
It's hard to consider the top center in the country as a bit of a project, but that's the impression many had of Dakari Johnson a few months ago. Many people projected that Johnson would play sparingly behind some of the other big men on the Wildcat roster. While that still may wind up being true, Johnson showed that his offensive game has already improved greatly and that if he is in fact the 6th, 7th or 8th man off the bench– Kentucky will be really, really good. 
4) This incoming class does not lack confidence or personality
In all of the media madness surrounding the all-star events, the guys coming to Kentucky did not shy away from the talk about how special of a team they can potentially be– and the high expectations being set out for them next season. From top to bottom, the guys all responded with confidence about themselves and what they could achieve next season. As a group, they also displayed plenty of personality and appear to have grown very close throughout the entire all-star process.
5) Next year is going to be fun 
With Andrew Wiggins or without Andrew Wiggins… this class is loaded. We already knew that about them, and some of the members of the class even exceeded the already high expectations placed on them up until this point. With this class and the veteran guys returning– next year will be fun. Sharpie. *Seth Davis voice*