10 Things That Happened in 2000, the Last Time Auburn Beat Kentucky in Basketball
18 straight and 32 of the last 33. That's the sort of domination the Kentucky basketball has been serving up to Auburn over the past two and a half decades. The streak is on it's way to becoming one of the great streaks in Kentucky history and is right on the heels of some of the legendary ones the Cats have mounted against SEC opponents over the years.
39 straight against Ole Miss (1929-1972)
20 straight against Georgia (1950-64) & 20 straight against Tennessee (1950-1960)
19 straight against Vandy (1940-51)
18 straight against Florida (1942-64)
From what I've been able to find, the Auburn streak is Kentucky's second longest active winning streak. Just a little short from 25 straight over Xavier (1942-1968) which you could hardly define as active… (Though the two teams could meet in the Louisville regional this spring). So just what was the world like on 1/11/2000, the last time Auburn managed to defeat Kentucky? Now that the streak is old enough to drive let's jump in the wayback machine to find out:
1. Michigan State won the National Championship
Tom Izzo's Spartans captured his first and only National Championship by defeating Billy Donovan's Florida Gators. Izzo has returned to the Final Four 5 times since then but has yet to win a second crown. Could this year be the year that changes?
2. Tubby Smith was a cool 48
Tubby Smith led Kentucky to a 23-10 record in his third season as head coach and "Ten-loss Tubby" was officially born. The Cats, led by Jamal Magloire, were a 5-seed in the NCAA tournament but were eliminated by 4-seed Syracuse on the first weekend.
3. American Beauty won Best Picture
American Beauty took home best picture awards over movies like The Insider, The Green Mile, and The Sixth Sense. Other movies from 1999 that have outlived American Beauty include Fight Club, Office Space, The Matrix, and Being John Malkovich.
4. Jared Lorenzen Prepared To Start
Hall of Famer Jared Lorenzen was finishing up his redshirt freshman year in Lexington the last time Auburn beat Kentucky. I am unable to confirm if that bleach blonde hair earned the hefty lefty a spot in Eminem's performance of The Real Slim Shady at the MTV music awards.
5. We Survived Y2K
The world was 11 days into the new millennium which meant we survived the terrors of Y2K. With the fear of a technology apocalypse averted the world was ready to come online.
6. Napster changed the world of music
Napster rose to prominence around the same time that the Auburn streak begun. Who can forget waiting 4 hours to download "Smooth" by Santana and Rob Thomas only to end up with a completely different song. Oh, just me…
7. The St. Louis Rams Won the Super Bowl
Now, 16 years later, the Rams are on their way back to Los Angeles and in another 16 years saying "St. Louis Rams" will be confusing.
8. A Razor Scooter stunted your growth by wrecking your shins
Before you had to worry about your "hoverboard" blowing up and destroying your house the real danger to kids was the flying deck of an errant scooter. There was no worse pain.
9. Issac Humphries Was Two Years Old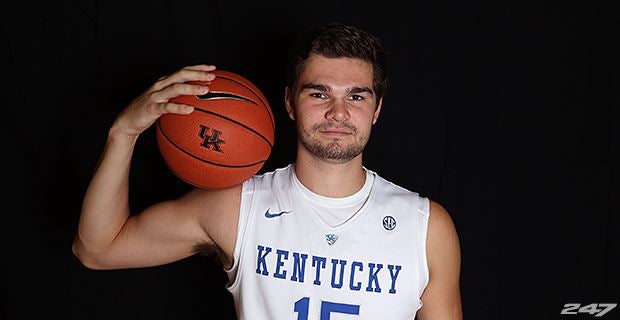 Kentucky's resident crooner was born on 1/5/98 which made him just two years and 6 days old when the Tigers last beat UK. As for Devin Booker? He would've been a little over 3.
10. Kentucky Won 433 Games
It's been a long, long, time since Auburn beat Kentucky. 15 years of total dominance in the modern era of college basketball. That's a pretty impressive achievement in UK's already impressive stack of records.
With Bruce Pearl now on the Plains this series could get a bit more competitive. But when you consider that the Tigers have only beaten UK twice in Lexington then maybe Kentucky just has the Tigers number. It's very likely that the Cats push the streak to 19 tomorrow.