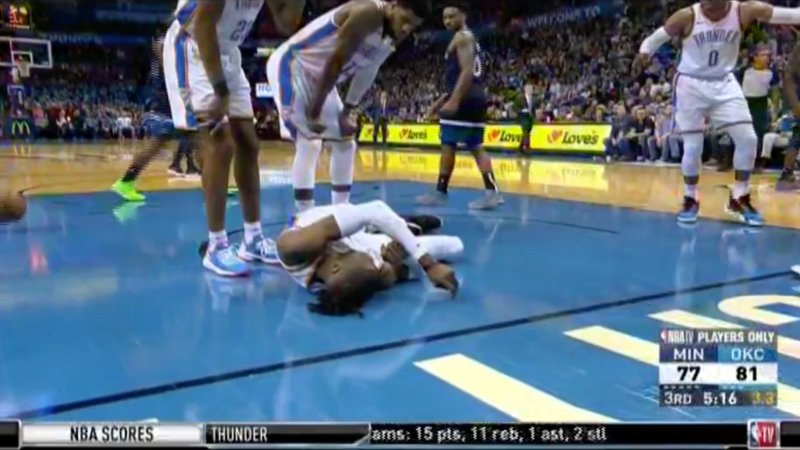 An elbow put Nerlens Noel on a stretcher.
Playing against the Minnesota Timberwolves in Oklahoma City, the former Kentucky Wildcat stepped into the lane to stop the drive.  When Noel jumped to contest Andrew Wiggins' shot, he took an elbow right to the temple.
Noel looked dazed after taking the initial hit.  He was knocked out cold after his head hit the hardwood.
The medical staff needed a stretcher to safely remove Noel from the court.
Thoughts and prayers from the Big Blue Nation go out to Nerlens.  Hopefully this injury is like many others that look worse than the actual damage done by the fall.