Better late than never, right? If you're trying to find something to do on this lazy Winter Sunday and want to get out in Lexington to support your Cats, there's no better opportunity than the UK Gymnastics Blue-White Meet at 3 PM ET at Memorial Collesium.
The meet is free admission, and attendees can get a 2019 schedule for UK Gymnastics, FREE Excite Night tickets, and a chance to win 2018 Nationals qualifying scoresheet.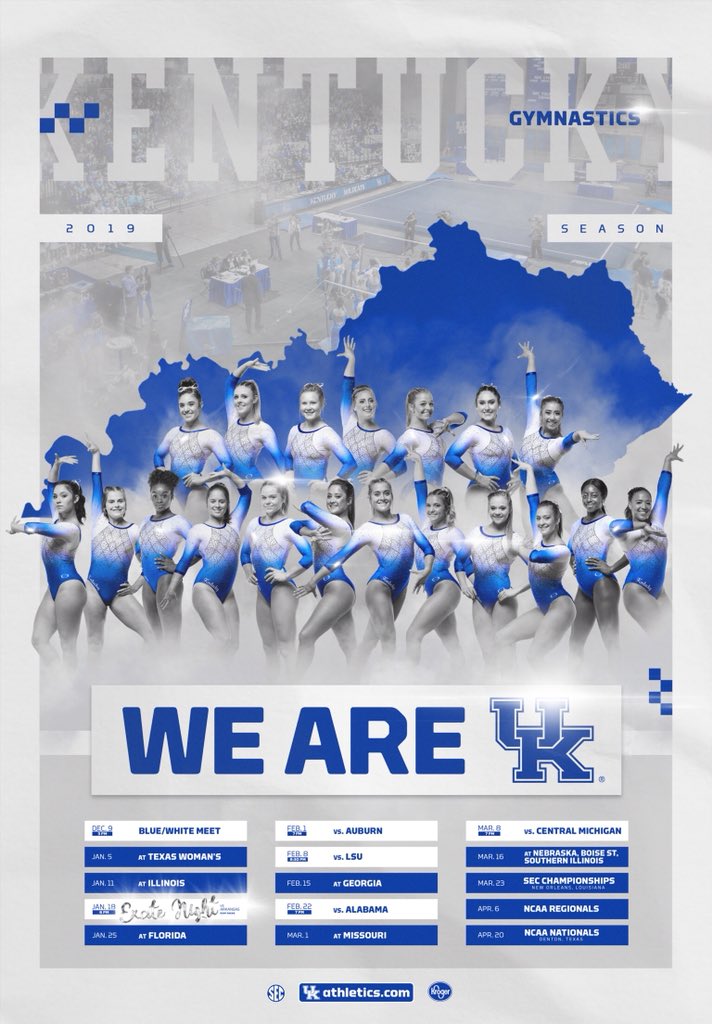 Last season, the Kentucky Gymnastics team made history by going to the National Semifinals for the first time in program history after scoring above 197 for the fourth time ever in program history.
Season tickets are still on sale, as well.
It's that time! Get your season tickets NOW and support the Cats for what's sure to be an exciting 2019 season.

? https://t.co/bbgG5PU1KE
? https://t.co/pspCFSMc9F pic.twitter.com/eGpePTXEqA

— Kentucky Gymnastics (@UKGymnastics) October 8, 2018

Doors for the Blue-White Meet are already open. Get in there, folks!