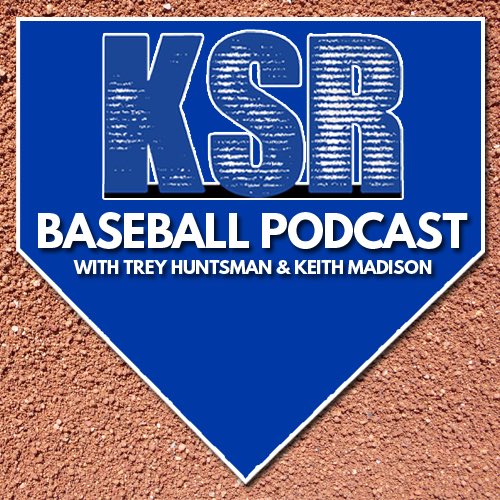 After a long night ended with an historic win at Cliff Hagan Stadium, the man who helped build the place, Coach Keith Madison, reflects on the monumental victory with Trey Huntsman and Nick Roush.  The crew discusses the Bat Cats' Regional Championship victory in detail, previews the Super Regional matchup with Louisville and…
—  What Coach Madison was feeling during the victorious dog pile.
—  How Mitch Barnhart's unconditional support has propelled the baseball program.
—  The Kentucky crowd was So Good!
—  How the wild fourth inning and N.C. State's trash-talk turned the tide.
—  Even though they were in the losers' bracket, the Mingione's team remained resilient throughout the weekend.
—  A story about a guy who caught for Satchel Paige.
—  What UK must do to beat Louisville and does UofL's turf give them an advantage?
You can easily listen on the KSR App, available on iTunes and Google Play.  Streaming online is simple through Pod Paradise.  You can also get it directly to your phone by subscribing to "Kentucky Sports Radio" on iTunes or via Android's Podcast Addict app.