This morning, Buffalo Wild Wings beat out defending champion Outback Steakhouse for the 2018 KSR Food Bracket title. I could go on and on about how dumb this decision was — B-Dubs' wings are always oversauced and the rest of their food is bland — but instead, I'm digging deeper into the bracket to answer the real questions. Which restaurant serves the best fries? What about best pizza, burger, and sub?
Here are my picks, along with a poll for each category so you can vote.
Best Fries: McDonald's
Other chains can church their fries up all they want with peanut oil, sea salt and seasonings, but nothing beats fresh-out-of-the-fryer McDonald's fries. The perfect width and tossed with salt, they are irresistible, especially when you find the occasional burnt one to shake things up.
Runner up: Arby's
Curly fries FTW. Not an everyday fry, but an exciting one nonetheless.
---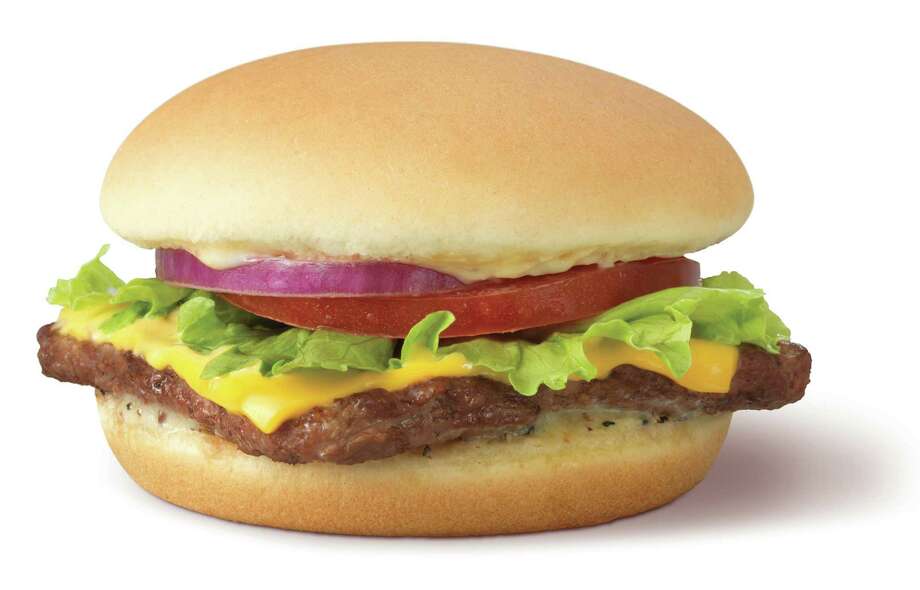 Best Burger: Wendy's
Wendy's does a lot of things well (Frosty, sea salt fries, baked potato, chili, spicy chicken sandwich), but the burger is their crown jewel. Their square patty junior/single/double/triple burgers are by far the best of the major chains, and my number one choice when in the mood. I'm not sure I believe their claim that their beef is never frozen, but the ingredients do seem fresh for fast food. I'm always satisfied with a Wendy's burger, which is way more than I can say of any other chain.
Runner up: Five Guys
Five Guys stakes their claim on burgers, and while they're delicious, I can feel my arteries clogging while I eat them. I'm all for indulging once in a while, but after eating Five Guys, I have to lay down for a while to digest. Unless it's Sunday afternoon, ain't nobody got time for that.
---
Best Sub: Firehouse
The Engineer from Firehouse is one of my favorite sandwiches period. The steaming process is a game changer, and the combination of smoked turkey, Swiss cheese, and sautéed mushrooms never disappoints.
Runner up: Anyone but Subway
There are a lot of sandwich chains in this bracket and I'd be fine with any of them winning but Subway. As a former Subway devotee back in my corporate lunch break days, I speak with certainty when I say it sucks because 1) the bread makes everything smell and taste the same; and 2) that smell NEVER. GOES. AWAY. Whether you get a Sweet Onion Chicken Teriyaki, a Steak and Cheese, or my former go-to, the Subway Club, your hands are going to smell like that bread for at least 48 hours, no matter how many times you scrub them. Plus, their meat is super processed and oily.
So, anyone but Subway, but shoutout to the Turkey Tom Unwich from Jimmy John's, my go-to healthy choice when on the road.
---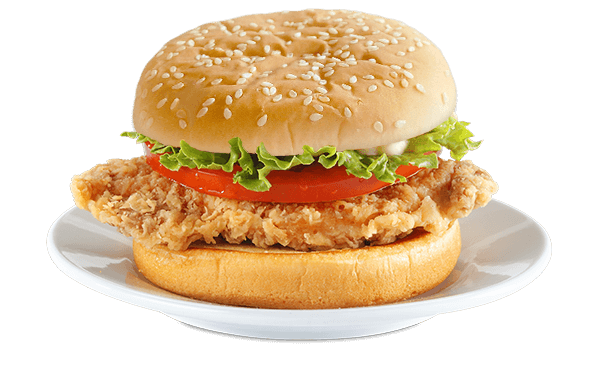 Best Chicken Sandwich: Bojangles Cajun Filet Sandwich
The Cajun Filet biscuit is better, but I love Bojangles' chicken so much I'll settle for the sandwich version. The seasoning on the chicken is just perfect and you always get a big piece. If there's a Bojangles around, this is an easy choice.
Runner up: Wendy's Spicy Chicken Sandwich
If you can't tell, I like the spice. Wendy's version of the spicy chicken sandwich is always good.
---
Best Wings: Roosters
Confession: I've never been to Roosters. So, how can I vote for their wings over the others? Every single person I've talked to says they're the best of the best, and I have such little faith in the rest of the wing joints in the bracket that I believe them. If you're reading this, Roosters, please expand to Nashville.
Runner up: Buffalo Wild Wings
I've had BDubs' wings plenty of time and never been blown away. They're always just okay. Seriously, I almost put Domino's here instead.
---
Best Sit-Down Breakfast: Cracker Barrel
There are several good breakfast options on here, but if I've got the time, I'm going to Cracker Barrel and getting the Old Timer's, scrambled with cheese, with grits, hashbrown casserole, and sausage.
Runner up: Waffle House
On the flip side, when it's late at night and I need some grease, I'm going to WaHo, Cracker Barrel's drunk uncle.
---
Best fast food Mexican: Taco Bell
There are fancier Mexican places on this list (I'm not counting Chuy's in this category since it's a full-service restaurant), but if you're going to get fast food Mexican, you might as well go all in. Before I started my stupid paleo diet, the three soft taco meal was a road trip staple. I miss it a lot.
Runner up: Qdoba
The burrito bowl from Qdoba is perfect for when you want to trick yourself into thinking you're eating healthy. I mean, guacamole is good for you, right???
---
Best Pizza: Domino's
Friday night was pizza night in our family growing up and we always had Domino's. In college, they were the one pizza chain we could use our meal cards for, so the love affair kept going. Even before their big marketing campaign in 2010, it was my go-to chain pizza place. My heart belongs to Five Points Pizza in Nashville now, but I will never complain if someone orders Domino's.
On the other hand…
Runner up: Papa John's
Solely for the cheesesticks and garlic sauce. Their pizza sauce is way too sweet.
---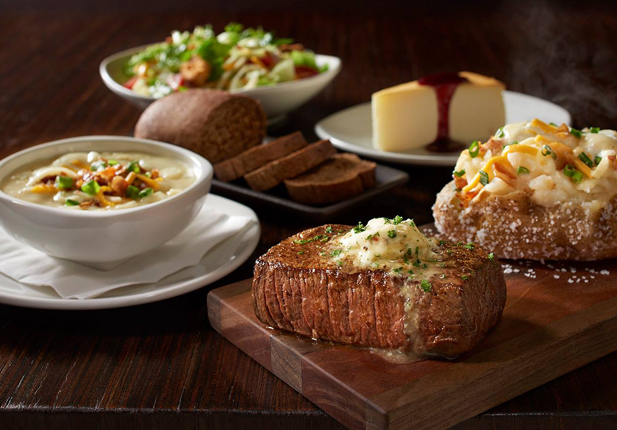 Best sit-down dinner: Outback
Of all the restaurants on this list, the one I'd choose for a sit-down dinner is Outback, by a mile. Their steaks are always decently seasoned (even if the meat itself doesn't have a lot of flavor), the baked potatoes are consistently caked in sea salt, the salads are on point, and the Blooming Onion is the cheat meal that's always worth it. Growing up, Outback was our family's "fancy" restaurant when we were in Lexington, mostly because it was on the south side of town and we love red meat. I have a lot of fond memories of the steaks and, as I called it as a kid, the "chocolate bread."
Runner up: Chuy's
Just because of the jalapeno ranch dip. Give me that, their airy delicious chips, a margarita and I don't need an entree.
Let's hear it. I'll share your results on the site tomorrow.