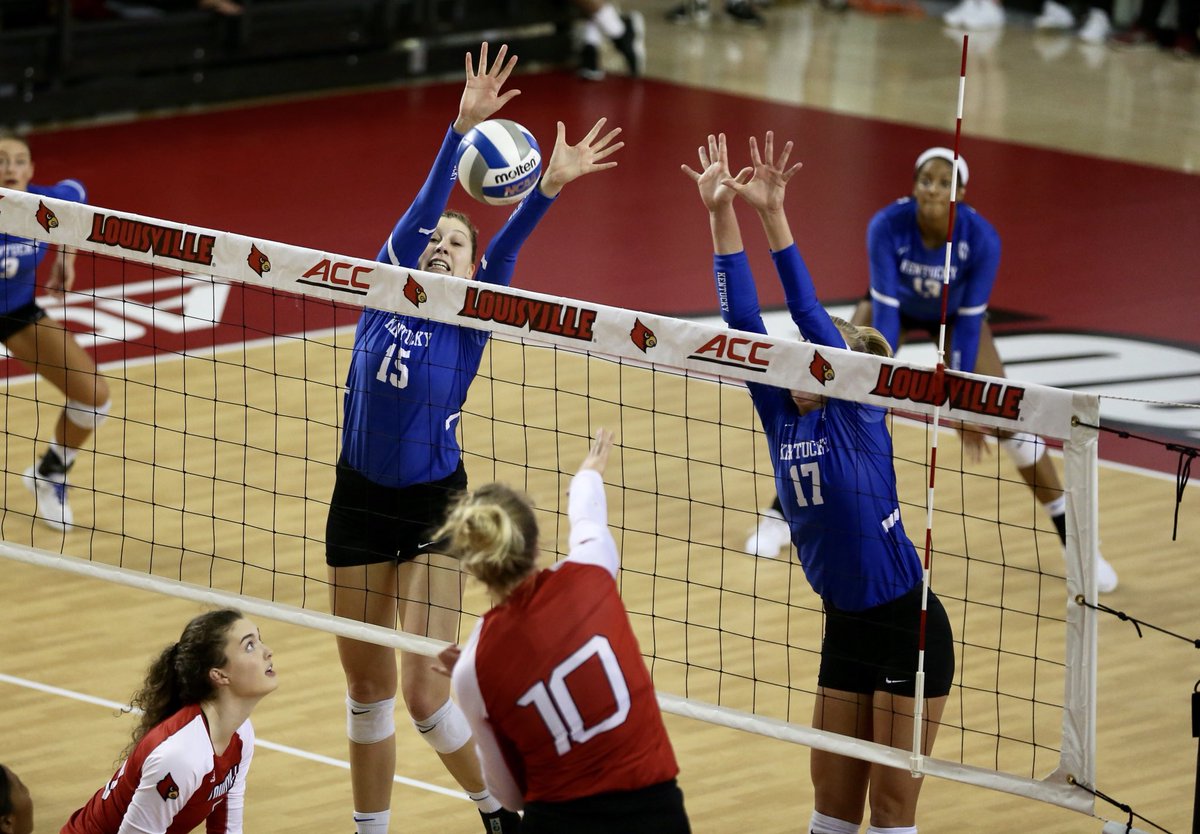 The Kentucky Volleyball team owns the Louisville Cardinals, and they proved it yet again tonight.
Your No. 20 Wildcats just swept the Cardinals 3-0, their sixth consecutive victory in the series.
Star junior outside hitter Leah Edmond led the way with 14 kills on a career-high .600 hitting percentage. Freshman Alli Stumler added eight kills, while senior Brooke Morgan managed seven kills at a .538 rate.
Sophomore setter Madison Lilley also added 25 assists, eight digs, three aces, and two blocks in a stat-stuffing performance.
It was a blowout performance, with the Cats winning each game by at least seven points.
With the victory, Kentucky improves to 5-4 on the season, while Louisville falls to 6-4.
Kentucky head coach Craig Skinner was obviously happy with his team's performance.
"I was impressed with our intensity, concentration, and focus throughout the match from point one," head coach Craig Skinner said. "All the way through, the team was dialed into the scouting report and what was happening on the other side of the net – just a very workman-like performance tonight. It's really important for us to maintain the level of practice we've had and the execution moving forward."
The Wildcats will be back at Memorial Coliseum on Sunday, where they will take on Chattanooga at 1:30 p.m. ET in their final nonconference matchup. From there, it's time to take over the SEC.
For now, though, we celebrate the victory over the dirty birds.
GBB!