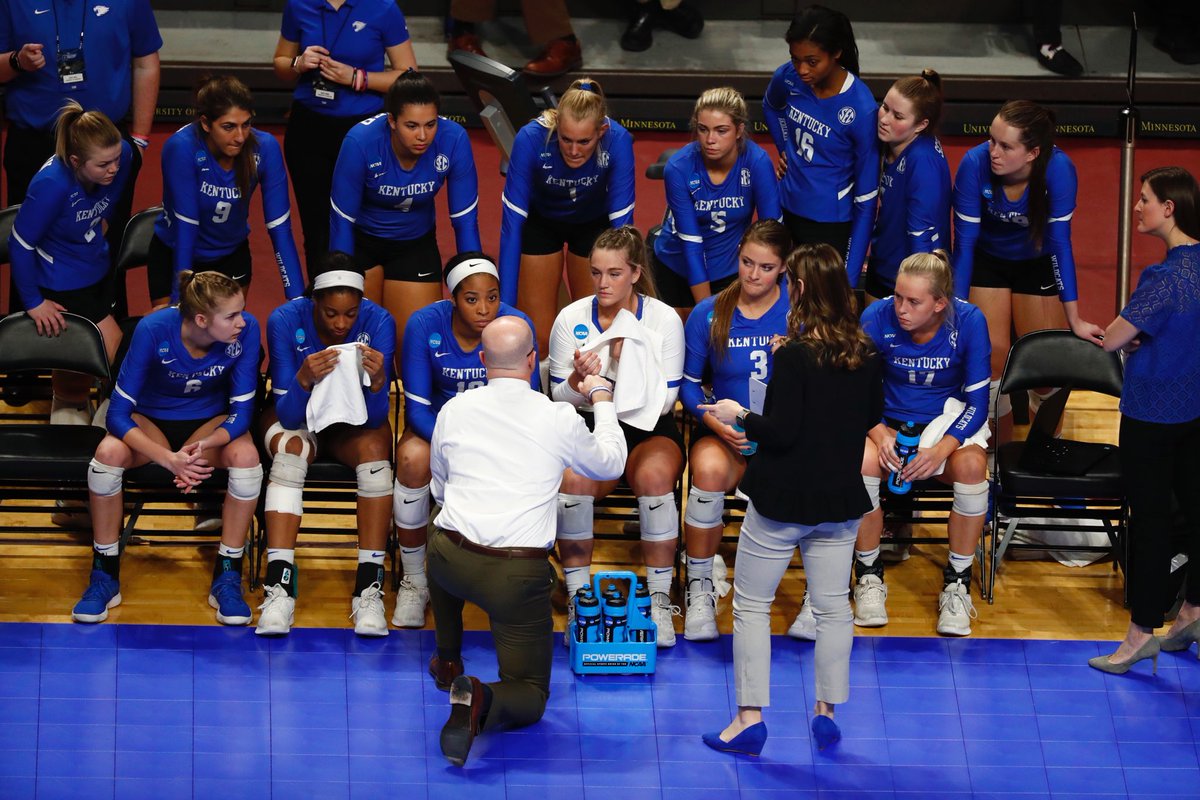 Kentucky volleyball's special season has come to an end.
In a 3-0 sweep, the Wildcats couldn't get much of anything going, falling to the Nebraska Cornhuskers in the Sweet 16.
In three sets, the Cats fell by scores of 25-17, 25-20, and 25-23, with the offense struggling mightily from start to finish. They finished with a .100 hitting percentage in set one, .136 in set two, and .270 in the final set, to go with 17 hitting errors throughout the match.
To make matters worse, Kentucky finished with nine errors on serves, including seven alone in the first two sets. The disciplined and well-coached Wildcats we've come to love throughout the season just crumbled on the big stage, no other way to put it.
On the other side, Nebraska absolutely dominated in all facets of the game, including a remarkable 7-1 run at the end of the third set to turn a 22-18 deficit into a 25-23 victory over the Wildcats.
Star outside hitter Leah Edmond finished with just seven kills, as did Caitlyn Cooper. Avery Skinner finished second on the team with six kills. Madison Lilley also added a team-high 31 assists and 13 digs.
Kentucky finishes the year 26-5, including a program-record 18-0 mark in conference play to take home the SEC Championship.
I hate Nebraska.