There's a story captivating the Commonwealth and it has nothing to do with sports. A bullet hole was found in a 25th floor window of the Fifth Third Bank Building, aka the Big Blue Building, in downtown Lexington and no one knows how it got there.
The hole, approximately the size of a baseball, was found on Tuesday morning when employees arrived at work. It was not there when they left on Monday. Photos from LEX18:
Jared Lorenzen's friend works in the office and shared this picture: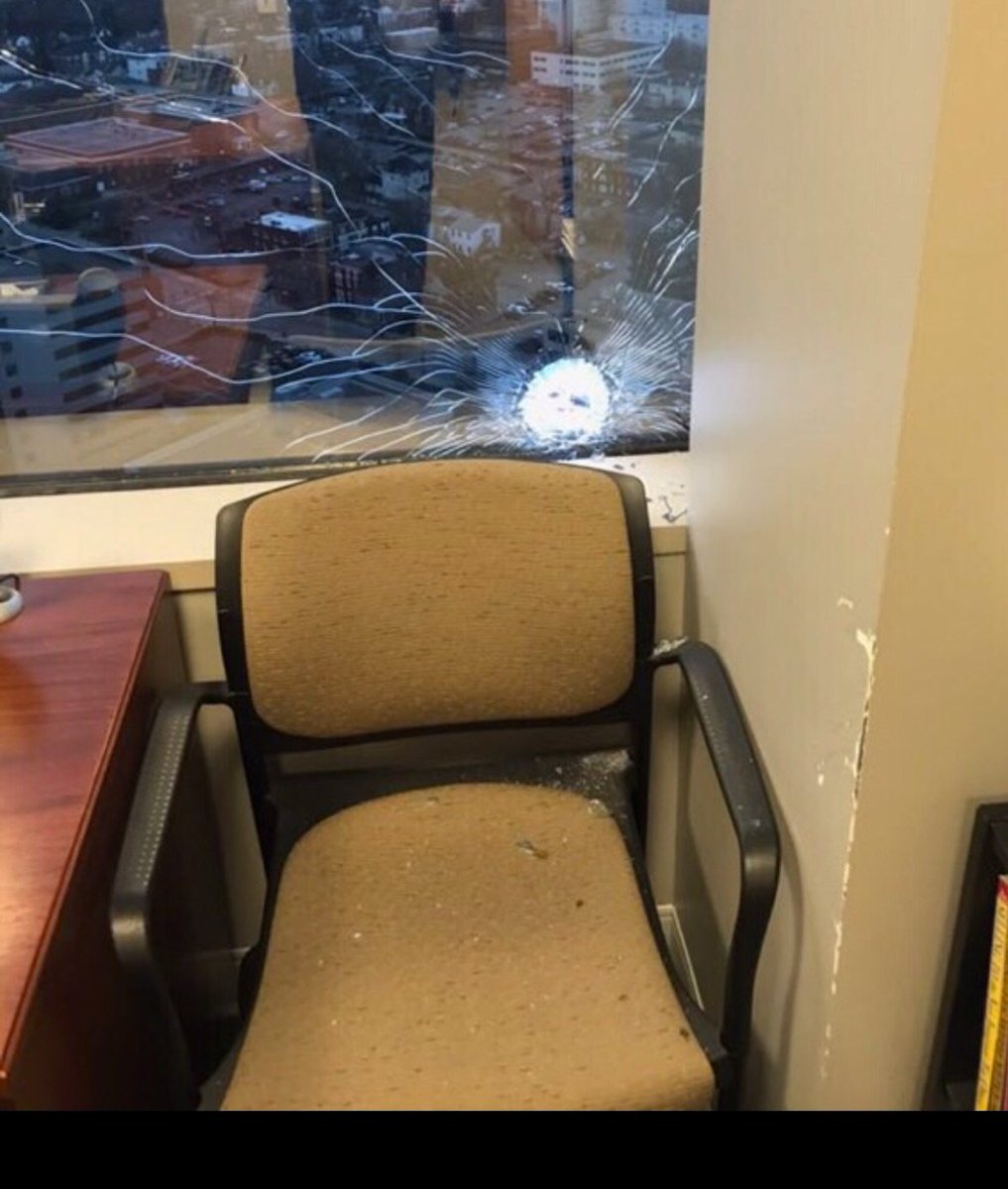 Where was the gun fired from? The Big Blue Building, at 30 stories, is by far the tallest building downtown and the bullet appears to have been fired from the outside, not the inside. The guys discussed the mystery on today's show, so if you missed it, listen to the podcast to catch up on their theories and share your own in the comments.
NOTE: If you didn't read the LEX18 story, police found fragments of a bullet among the shattered glass.
[LEX18]