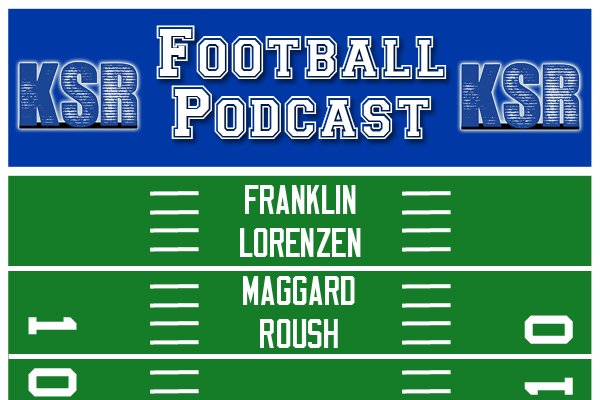 Before UK's season-opener against Southern Miss, The KSR Football Podcast unveils the highly-anticipated new name.  After an exquisite drumroll for the new podcast, the crew discusses what it will take for the Kentucky football team to start their season with a win on the road.  Highlights:
—  Freddie's feelings entering Game Week
—  Teleprompters make Freddie Carsick
—  How weather will play a factor in the game and in preparation.
—  Bulletin Board material on both sides
— Homerun hitters for USM; who they are and how to stop them.
You can easily listen on the KSR App, available on iTunes and Google Play.  Streaming online is simple through Pod Paradise.  You can also get it directly to your phone by subscribing to "Kentucky Sports Radio" on iTunes or via Android's Podcast Addict app.