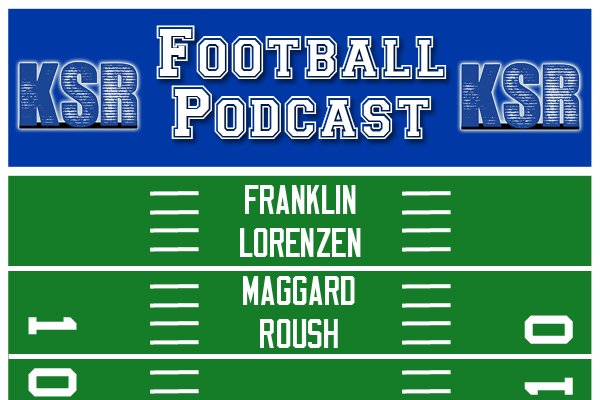 The KSR Football Podcast crew has recovered from a way-too-close win over EKU.  They discussed the win, what UK must improve immediately and the upcoming road battle in Columbia, South Carolina.  Highlights:
— The most surprising thing we saw last Saturday against Eastern Kentucky.
—  Stephen Johnson did some "third level stuff" when Drew Barker wasn't in the game.
—  Who would make the biggest impact on this offense: Boom, Badet, Baker or Mosier?
—  Places to go and people to see in Columbia, South Carolina.
—  Freddie's first experience as a sideline reporter.
—  What UK has to do to win at South Carolina.
You can easily listen on the KSR App, available on iTunes and Google Play.  Streaming online is simple through Pod Paradise.  You can also get it directly to your phone by subscribing to "Kentucky Sports Radio" on iTunes or via Android's Podcast Addict app.