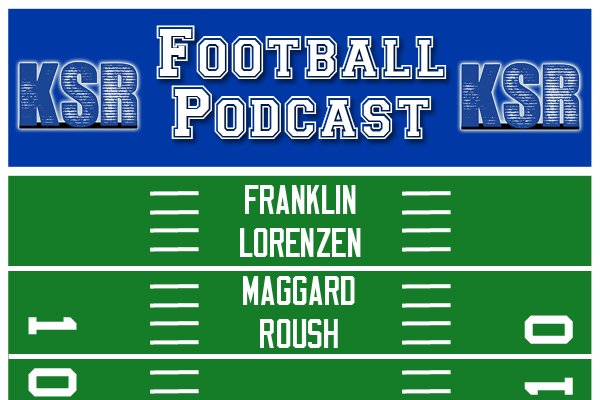 "Kentucky beat Tennessee" is something we don't get to say often.  Celebrate Saturday's win with an extended edition of the KSR Football Podcast.  Highlights:
—  Why does UK start so poorly?
—  A coaching staff that is criticized for not making halftime adjustments and poor time management was excellent at halftime adjustments and time management.
—  What kind of pain Johnson is going through with an AC joint injury.
—  Why the Landshark nickname isn't stupid.
—  Kentucky's offense is built to have success vs. the Ole Miss defense.
—  Tom Coughlin's favorite type of comedy.
You can easily listen on the KSR App, available on iTunes and Google Play.  Streaming online is simple through Pod Paradise.  You can also get it directly to your phone by subscribing to "Kentucky Sports Radio" on iTunes or via Android's Podcast Addict app.